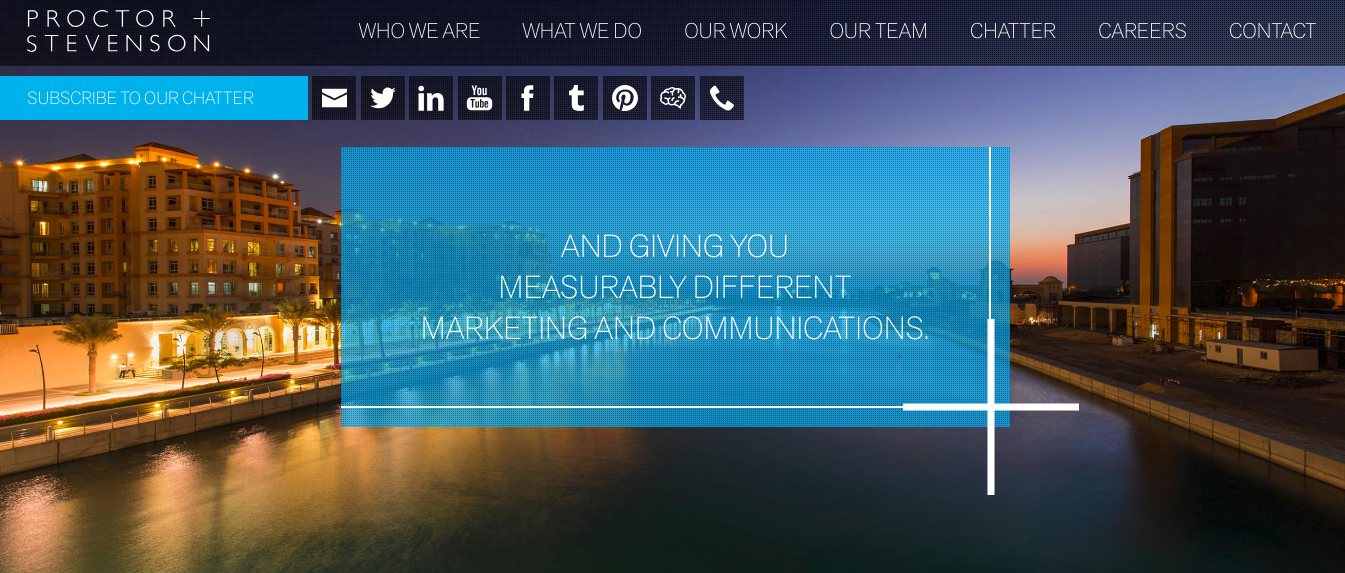 Creative agency Proctor + Stevenson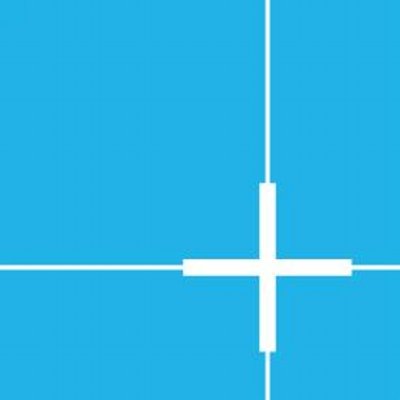 Country: UK
City: Bristol
Services Provided: Strategy/ planning, Design, Branding, Identity, Direct marketing, Corporate communications, Advertising (online and offline), Exhibitions/events, Web design and build, Digital multimedia, Animation, Channel marketing, Email marketing, B2B
Full Address: 10 - 12 Cave Street, Bristol BS2 8RU, United Kingdom
About the Agency
Proctor + Stevenson are a creative marketing company that build and design sites. They also make effective digital marketing campaigns. Regarding their core functions, these include the delivery and development of brand and marketing strategy, delivery of campaigns and creative content as well as harnessing digital technologies to deliver and host powerful marketing communications. The agency develops close relationship with their clients because their solutions become commercially indispensable.
Proctor + Stevenson is an agency that respects their clients business by understanding the challenges that they face as well as finding ways in connecting their marketing to their sales activity. Also, the agency respects their client's objectives in order for them to be focused on their task. Proctor + Stevenson respect their client's customers because it helps them to make right connections. They also respect their client's investment because it helps them in measuring the outcome of their work.
Short History
Proctor + Stevenson is a communications and marketing agency that has over 35 years of experience. Many people asked them how they stood the test of time and that is because they love what they do and they respect what is important to their clients.
About the Team
The agency team is specialists in the sector of education with an extensive experience across tertiary and secondary sectors. The team is working internationally and they have secure and robust systems ensuring reliability as well as value for money.
Roger Proctor MBE: He is the managing director and he specializes in brand development and definition, alongside campaign and communication planning. He guides the company creative with commitment to quality.
Kevin Mason: He is the director and when it comes to his specialties, he does strategic positioning, response marketing and planning. He leads the strategy for proctors and clients. The good thing is that he has vast experience in manufacturing, financial, IT and engineering services.
Mark Jamieson: He is a director and after his successful career in manufacture, retail and fashion design, he turned his talented hands into communications and marketing design. He established the agency in the Middle East, and  he helping in building lasting relationships with their clients.
Mike Cain: He is an executive creative direct. He always focused and direct and the good thing is that he has a great ability in making complicated things to be simple with a logical clarity.
Ailsa Bilington: She is the client services director and she oversees their client services operation that offers a magnificent combination of outstanding project and creative thinking and relationship management skills.
Steve King: He is a digital director with 28 years of experience and still counting. He helps the agency to make great things online.
Joy Locke: She is the company secretary and financial controller and she has a great role in the operations of the company.
Services
Strategic services: In order to have a successful strategy, long term relationship should be built and that is what the agency does. The agency team listens to all challenges that their clients face and they ensure to work with them to develop the best strategy. Their strategic service includes brand definition, brand strategy and channel.
Content marketing: Client's business has many stories to tell, and the agency content strategies help them. Whatever ways they will use, they ensure that it will be shared, engaged and heard. They help their client's business to share their stories. They ensure to make the best content for them, edit the content they produce, make it optimize as well as share it. They also work with their clients to draw-up response driven and long term content strategies based on what the clients say.
Digital marketing: If you need a digital help, they agency will help you whatever digital help you need, be it online advertising apps, emails or sites, they will develop, design and deliver it to you. Whether client's audience is scrolling, clicking, pinching, double tapping or swiping, the agency digital philosophy is built on 3 principles: engagement, measurement and attraction. They attract it with online advertising, search and email. Their digital marketing service includes web build and design as well as email build and design.
Offline communications: Print-based design is where the agency started and they were involved in exhibition design and international event, so offline communication has a place in their hearts and they believe that it has a major role in the modern business industry. The agency have established and set the highest standards of their offline design processes. The agency team personalized digital printing as well as print-on-demand.
Some Examples of Their Work

Proctor + Stevenson is an agency creative that you can rely on when you need a digital help, creative help and others. The agency makes international event as well as exhibition design that surely satisfy their clients. They also offer online advertising apps and optimize content. Whatever digital or creative help you need, Proctor + Stevenson creative online company is a great choice.
Study your options and compare different agencies for digital marketing content. Read more about the creative marketing company today!