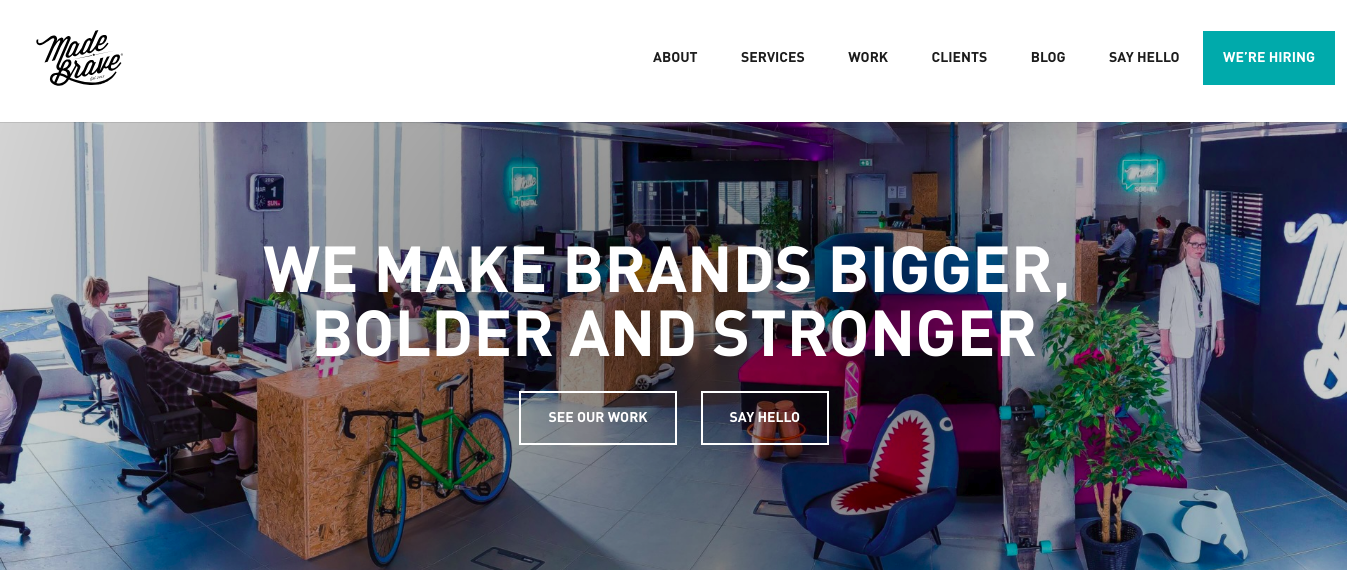 Creative agency MadeBrave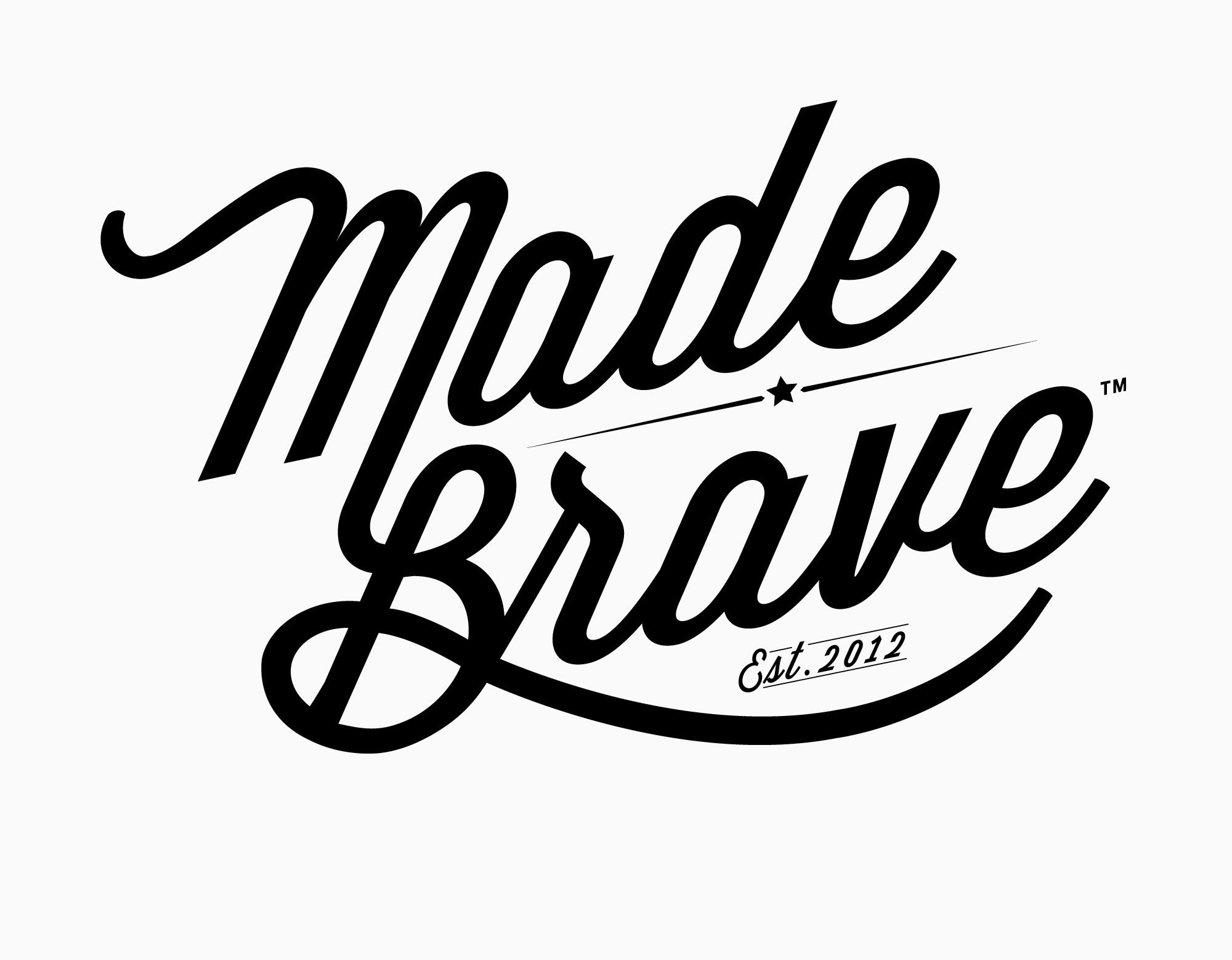 Country: UK
City: London
Services Provided: Design, Branding, Photography, Digital, Digital Publishing, Graphic Design, Video Production, Strategy, Copywriting, Illustration
Full Address: MadeBrave®, Albert House, 256–260 Old Street, Shoreditch, EC1V 9DD United Kingdom
About the Agency
Made brave is an online creative agency that inspires creativity among people – from its clients, down to its team members and anyone around. The company is filled with free-spirited and lively ideology that creativity is about looking at things differently and thinking of making it better in hundreds of ways.
The company is all about brand design and how to help businesses maximize the possibility of their brands. This is done through creative websites and effective marketing campaigns that enhance market visibility of a brand. If you have business idea in mind and you're struggling how to make it a business brand that people would love, Made Brave has the solutions for you.
Short History
Made Brace was founded in August 2011 by Andrew who decided to start the business from £1000 bank savings. His bravery to put up something this big is such as huge challenge – financially, economically and maybe physically. He first called the company Finlay. By October 2011, the business got to land one of its biggest clients up to date, the Scottish Renewables. From there on, the company continued to soar high and became one of the largest and daring agencies in the city.
About the Team
The company is a group of geeky and techy individuals who gather together to assist clients to make things better. The company is led by its founder, Andrew Dobbie, alongside with its Operations Director Stephen Weir, Account Manager Jamie Aird, Project Manager Lynne Gallagher and Social Media Manager Keenan Erwin.
Services
As a creative design company, Made Brave offers wide array of creative online services for both startup and successful businesses. Among these services include brand design, marketing campaigns, digital development and social media.
Brand Design
Just like a person, a brand has its own personality. In Made Brave, we let your brand find its own and distinct personality. This is made possible by helping your business communicate to your customers by creating clear and consistent message. Made Brave creates a personal connection between your brand and its customers. Among brand designs, projects include brand research, brand strategy, naming and brand activation, graphic designs and illustration, and packaging.
Marketing Campaigns
After creating a brand, it is now time for it to be introduced in the market. You need compelling and effective marketing campaigns to make sure your brand has effect to your target market. These include marketing strategy, content marketing, planning, copywriting, experiential, and even photography, video, and animation.
Digital Design & Development
Made Brave also offer digital design and development for all types of products and businesses – from the starting point or maintaining the current website.  This is to reshape the impact of your business to your clients. This service include digital design and development, workshops digital, project management, app design, user experience, wire-framing site map, and front and back-end website development.
Social Media
Social media is one of the powerful tools to make your brand known as almost everyone in the world is engaged in social media. Made Brave allows you to maximize this platform to bring out your brand. This is done by strategic audience targeting, content management, and social media advertising.
Through social media campaigns, managing and content creation, your brand will be known to the people you wanted to see it. It is also about designing ads that are compelling to your target market. Made Brave also design and maintain blogs where you can talk about your brand.
Some  Examples of Their Work
Made Brave has worked with numerous clients for the past 16 years. Among these clients include the following:
Hunter Laing
Peated Malts Of Distinction
Eden Mill
IBM
Geekzonia
Key
Kura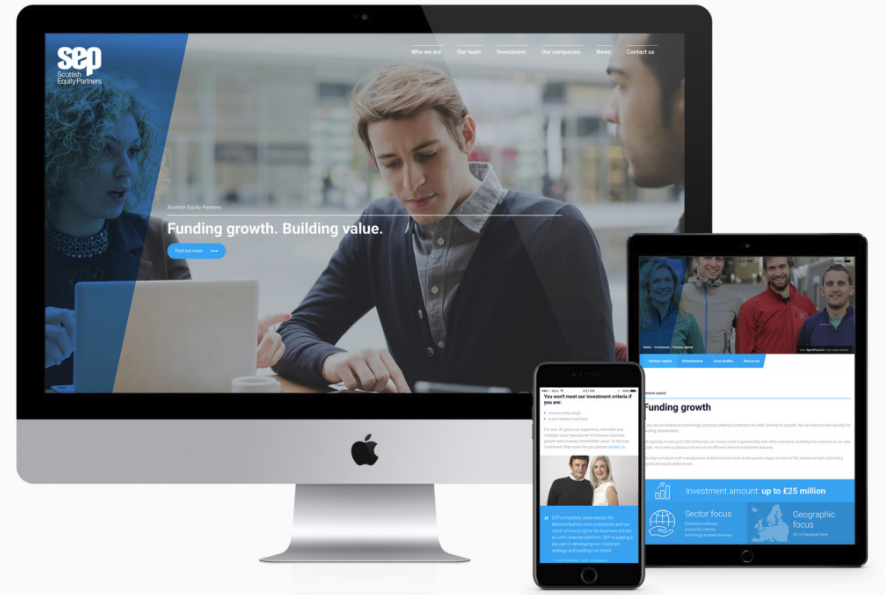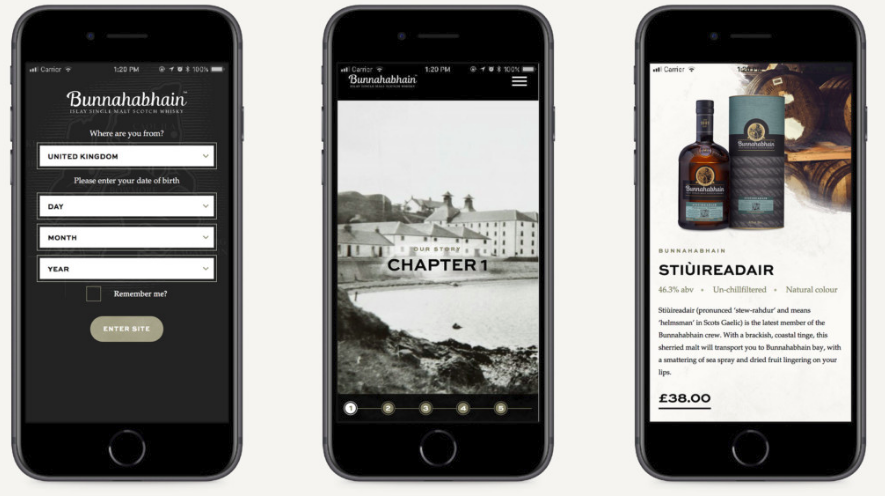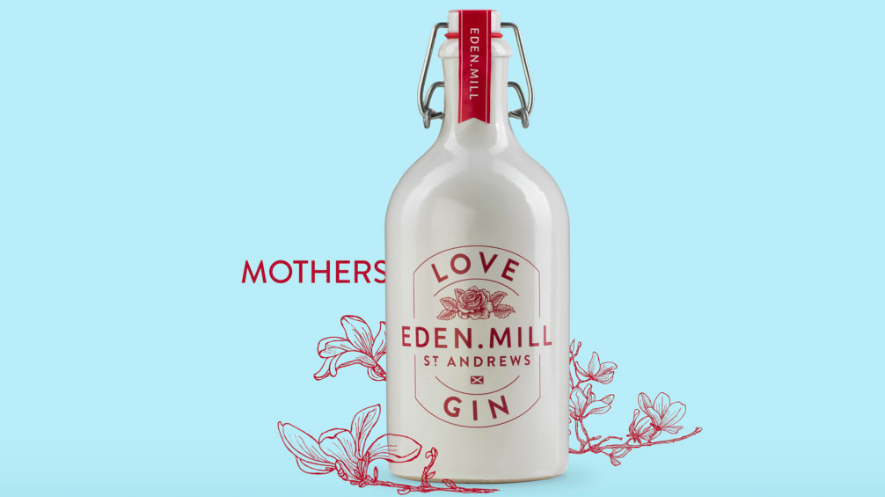 Ideas about brands come and go. But it is the most creative, effective, customer-oriented survive. Made Brave is the creative company that helps brand more than survive. It is the company that helps maximizes the potential of your brand and helps it stay on top of its game.
Get help from the best online creative agency and make things work for your business today!