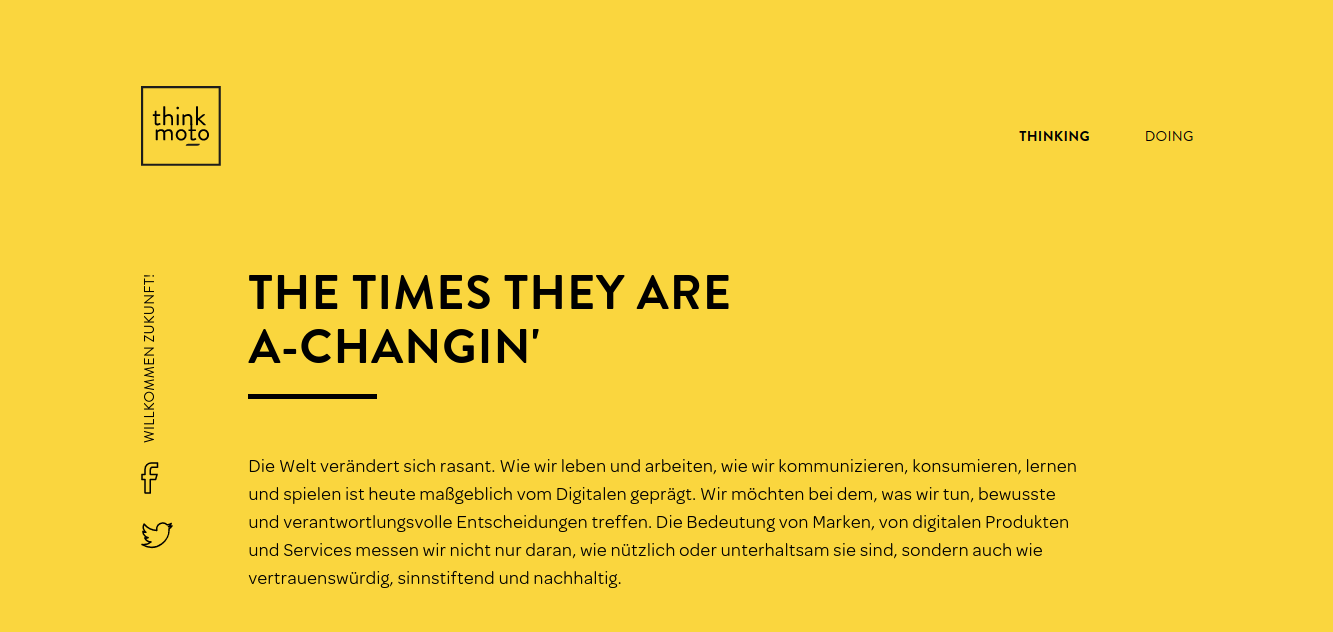 Creative Agency think moto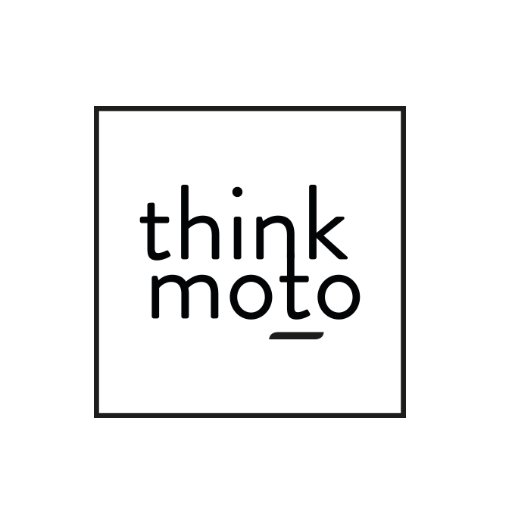 Country: Germany
City: Berlin
Services Provided: Brand Design, Interface Design, Service Design, Software & Technology
Full Address: Saarbrücker Straße 24 10405 Berlin Germany
About the Agency
Think Moto is a digital creative agency that develops the identity of brands. It offers digital products and services for starting, growing, and established customers. It makes designs that are relevant in the digital world. The designs are relatable for the past and a new generation is attracted. It specializes in the creation of complex and business-relevant queries. They are solved with the use of the team's vast knowledge of the digital world. And the solutions make your life easier and better.
The creative design agency has implements prototypes, mobiles apps for iOS, and websites as well. Solutions are given to complex software. It collaborates with technical partners for the development processes. The company creates a quality design and concept documentation with the help of the company IT service providers. And sometimes, it also seeks the help of external IT service providers for more effective execution of services.
The agency gives strategic pieces of advice with high quality and artistic standards. Think Moto listens to your story. With your story, it will understand who you are, your needs, demands and your goals. It does not actually build a customer-provider relationship but creates a partnership.
Once you tell them everything, they will tell you ideas and suggestions. The team conveys to you what should be done and what should be done. You will get to see reality. After which, they will come up with solutions. These solutions are unique and are appropriately made for. They are created only for you. Think Moto are experts when it comes to design. It will ask the design your visualizes, and it brings it to reality.
Short History
Think Moto was established in 2010 in Berlin. The creative web agency was founded by Katja Wenger and Marco Spies. Think Moto works responsibly and sustainably. You are assured that its work is hard work; hence, they are unique. They are made out of passion. The solutions that Think Moto offers are friendly when it comes to your budget. Mostly, the company's customers are those who are experts in publishing, software, and technology, e-learning, travel and healthcare. Some of the well-known customers are AVM, Bulthaup, Simyo, Wilo, Rewe Group, Cornelsen, Haude, and Messe Frankfurt. You can check more of its other customers in Think Moto website.
Get a professional team with your next online marketing campaign! Check out Interone!
About the Team
The team is composed of creative and goal-oriented individuals. The team is led by its Managing Director, Norman Rockmann, and Marco Spies is the Managing Partner. Katja Wenger, on the other hand, is the Creative Partner.
Services
Interface Services: Think Moto's interface services aim in the development of services, products, and services for your target audiences. With these, relevant touch points are given emphasis.
Brand Design: Think Moto creates brand identities that are active, open, and unique. The sub-services are brand positioning, brand strategy for product and company brands, brand implementation, naming and claiming, digital communication strategy, brand management, corporate design, flexible identities, and brand style and interactive guidelines.
Interface Design: Think Moto creates designs and personalized mobile apps, software products, installations, and websites. It aims for sustainable user experience, as well as prototypes. It includes UX Guidelines, Responsive Web Design, Content Strategy, Agile Development, Visual Interface Design, Scrum, Information Architecture, Prototyping, Touchpoint Strategy, and Interaction Design.
Service Design: This service by Think Moto makes use of your brand potential. This type of service is to make concepts for digital products and services. The sub-services are research and field research, design thinking workshops, user and customer journeys, concept studies, and support in implementing design methods.
Some Examples of Their Work
flyiin – future travel booking from think moto GmbH on Vimeo.
Die neue otelo.de from think moto GmbH on Vimeo.
LernCoachies.de from think moto GmbH on Vimeo.
These are just some of Think Moto's works. You can check more of them by visiting its website. Think Moto is a creative marketing company that creates sufficient and sustainable and media experience. It makes strategies and techniques that are unique. These solutions will help you stand out from other brands in this digital world. The connection between your brand and customer is important. And Think Moto always keeps that in mind. That is why it also aims to create a great partnership with you. With a tested partnership, there is nothing that can put you down no matter how difficult the challenges there will be to meet in the digital world.
Hire a digital creative agency today!