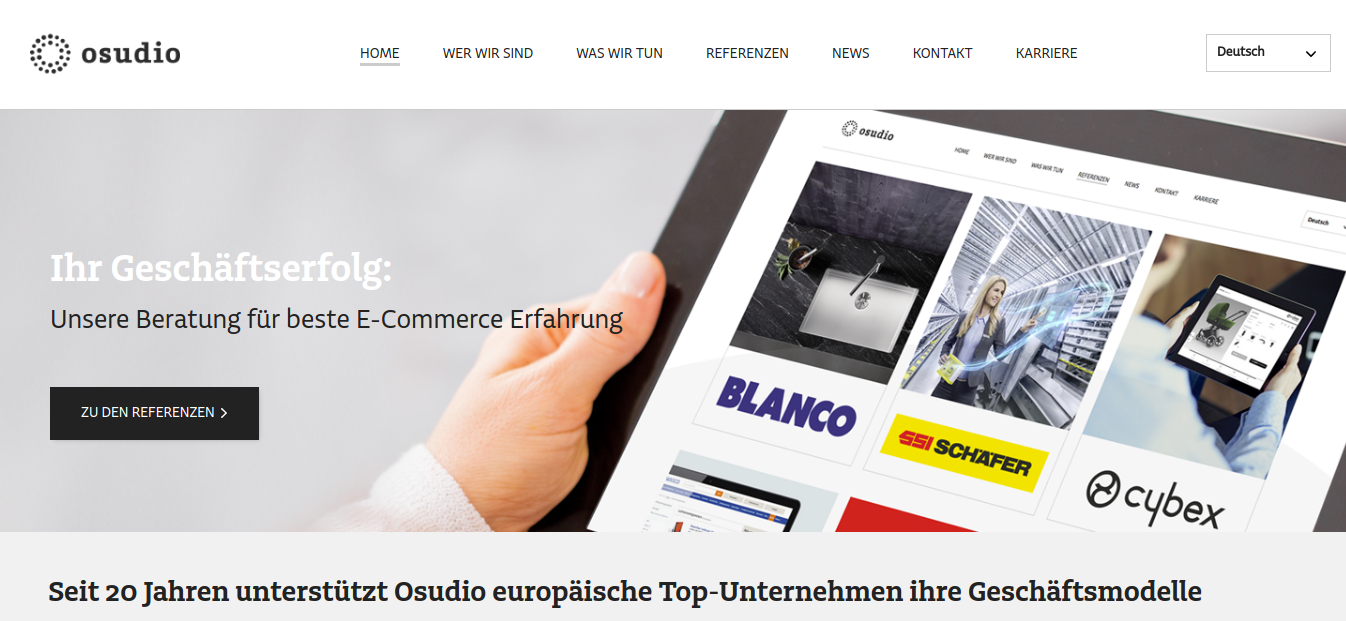 Creative Agency Osudio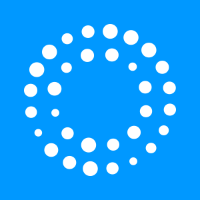 Country: Germany
City: Berlin, Dortmund / Lünen, Stuttgart / Leinfelden-Echterdingen
Services Provided: E-business, Strategy, Implementation, User Experience and Design, Optimisation
Full Address: Schumannstrasse 17 10117 Berlin Germany
About the Agency
Osudio is an online creative agency that specializes in e-business. In fact, it is one of the best and largest e-business experts in Europe. The agency focuses on the interaction between people and technology. It closely pays attention to how people interact with technology.
Because of this, it puts a high value on both the digital communication and UX skills. It keeps on discovering new ideas and concept that will equalize user experience and the vigorous effects of technology. Osudio always looks for methods and strategies for innovation. It is an agency that uses IT and UX. The agency gives emphasis on growth and sustainability.
Due to the challenges that technology brings, many clients go for them. Osudio supports and guides its clients in their digital operation. Its mission is to build the world full of success. The success that clients get inspires Osudio to strive more and go beyond its limitations. With this, Osudio creates a good relationship with its clients. This relationship is strong and lasting.
Osudio offers user experience, IT services, design, digital strategy, optimization, and design. It aims to give their clients a hand to create a user-friendly atmosphere. It has passionate experts for your brand's success. It has a team composed of individuals that utilize their skills for your company's success.
Osudio is ready for whatever challenge you give them. And these challenges will transform into many successes. The creative design company ranked first in 2015 in the full-service digital agencies category. It has also received an award from Hoffman product information management.
Short History
The agency was found in 1997. Since then, they have been helping market leaders in Europe. The businesses have successfully transformed to stay in e-business. Even with a lot of complexities in the e-businesses, these brands continue to exist and do their work. Because of the agency's experiences with e-business since the 90's, it knows what should and should not be done. The businesses stand out not just locally, but also globally.
At present, it has eight offices. They are in Amsterdam, Berlin, Copenhagen, Dortmund, Eindhoven, Hasselt, Stuttgart, and Valencia.
About the Team
This creative design agency is composed of individuals who are motivated and passionate with e-business. And talking about e-business, these persons are also entrepreneurial. They do not fear challenges. They love challenges. And most importantly, they have the same vision as Osudio, and that is to aim success for every project.
The team is led by the Chief Executive Officer, Peter Van Reijmersdal. The employees are from different nations. Different cultures and experiences come together to come up with many creative and unique ideas to help brands and businesses. The team is joined by visual designers, Java developers, digital strategists, business and application consultants, software architects, user experience designers, customer service managers, front-end developers, quality assurance professionals, and integration specialists. The agency still continues to bring more people to join them. It keeps on empowering its own team for high-quality services.
Services
Master Data Management: Osudio directs you to ways and methods to get the business-critical data on your suppliers, products, and customers. Master Data Management services of the agency include Digital Asset Management and Product Information Management.
Omnichannel Commerce: Omnichannel Commerce services of the agency are focused on implementation, hosting, quality assurance, and integration.
Managed Services: It begins with an e-business strategy. But after which, there will be more things to be done, and one is a web shop development. Osudio guides you on your utilization of digital touch points and print. The sub-services are Experience and Engagement, Digital Strategy, Business Design, User Experience Design & Art Direction, User Insights, Front-End Development, and Web Content Management.
Cross Channel Campaign Management: This service will let you interact with your target audience without any restrictions.
Some Examples of Their Work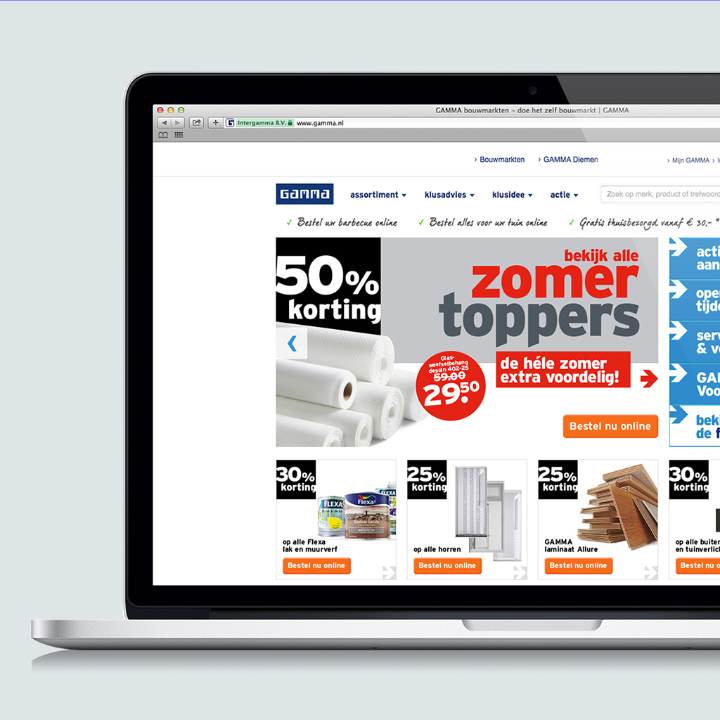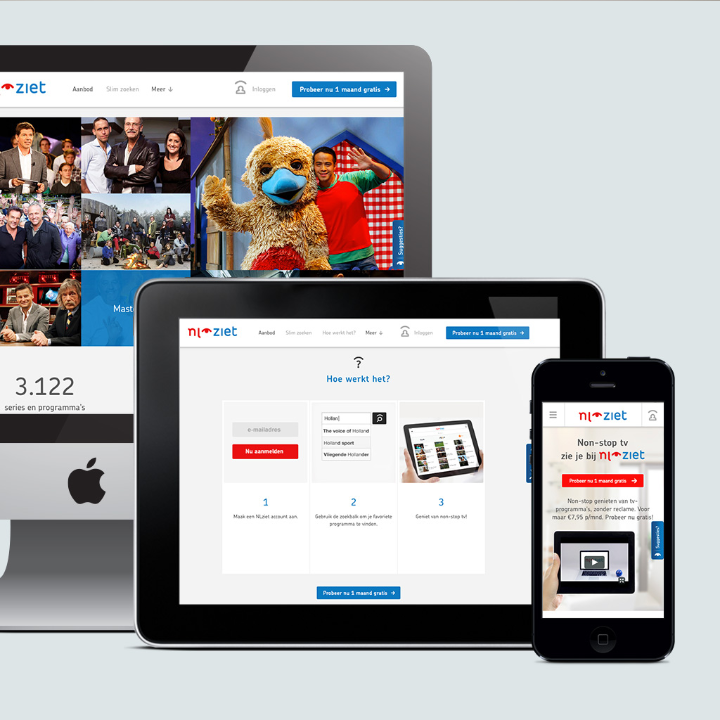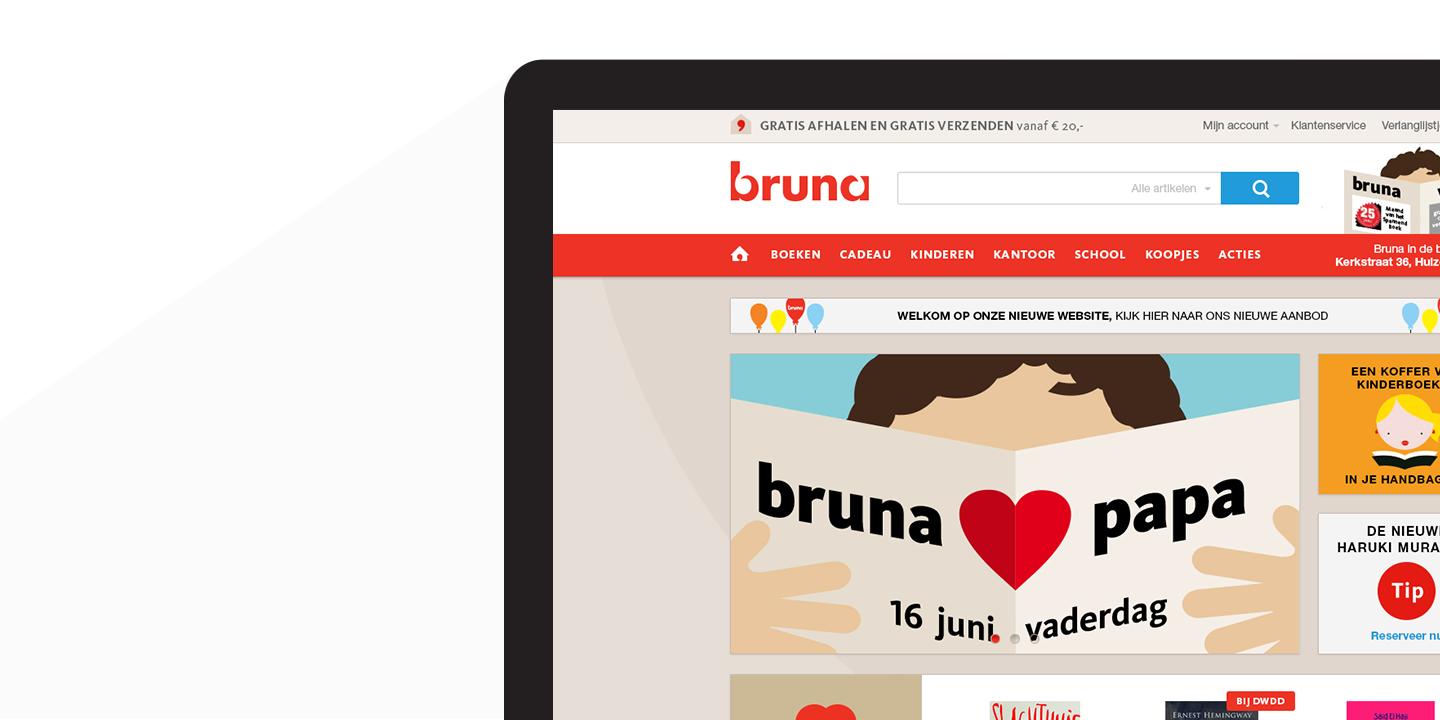 Osudio is the creative company that keeps on looking for new doors of successes through its innovative and creative ideas. It takes pride in helping you achieve your goals. The agency empowers you, your brand, and your whole company. It listens to what you want, and what you aim for. It pushes you to grab chances for your growth and sustainability. So, if you are more interested with Osudio, you can check its website. You can personally visit its offices and tell them your story.
Learn more about an online creative agency today!