Creative agency LOVE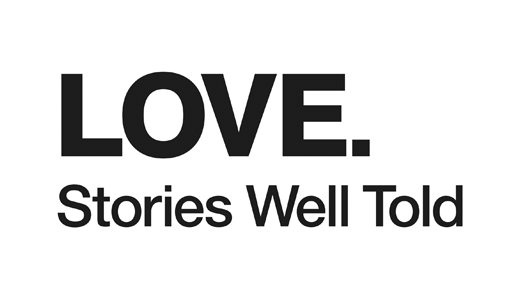 Country: UK
City: Manchester
Services Provided: Advertising, Innovation & NPD, Brand Strategy, Brand Design & Identity, Digital Design, Experiential, Premium Retail, Packaging Design
Full Address: 3rd Floor, 31 Dale Street Manchester England M1 1EY
About the Agency
The success story of a brand does not happen overnight. It is a repetition of people telling and retelling stories about how they enjoyed the experience using such brand. Stories by Love are a creative company that helps you to tell your product stories. These stories are passed on to other users who will share their experience to other people.
This chain of stories is what Stories by Love want to create. They imagine a brand and make it even better. They believe in endless possibilities of what your brand do. And most of all, they are storytellers who tell the stories the way people want to see and hear them. They are dream fulfillers.
Short History
Stationed in Dale St. Manchester, England, Stories by Love was established in 2001. The company started with less than a hundred staff members and then grew into two hundred.
The company has more than 250 awards under its belt including D&AD recognition, Creative Review, Design Week and Clio. It was honored by the Drum as "Design Agency of the Year"​in 2015.
Click here to find more about LOVE!
About the Team
Love is composed of energetic and imaginative team who sees the world in a different way. They are creative thinkers, passionate writers, experienced designers, and content publishers.
Headed by CEO Trevor Cairns, the team is composed of other Directors such as Dave Palmer, Paul Chorlton, Chris Myers as Senior Creative Director. Creative Director for Packaging is Sam Wilkes, in 3Dis Russell Ashdown and Kevin Phillips in Advertising.
Ines Rollason manages the Account dept. and Chris Jeffreyson the Creative team. Andy Lafferty, Patrick Harvey, and Jodie Rudge are Senior Creative. Nick Johnson serves as 3D Designer and Simon Bradley asArtworker. Rory Sutherland heads the Creative team along with Gary Toal.
Among other members are,
DaniWedderburn – Head of Production
Jennifer Madden – Creative
Phoebe Trezise – Finance Manager
Gemma Boardman – Senior Account Manager
Charlotte Owen – Account Manager
Will Teal – Creative
Richard Attwater – Senior Account Director
Helen Lazzari – Creative
Alistair Hitchen – Account Manager
Eleanor Winder – 3D Designer
Holly Bee – Senior Account Manager
Kate English – Senior Account Director
EftihiaSpyropoulou – Planner
Tom Nicklin – Senior Creative
Jonathon Tahanha – Senior Account Manager
Melanie Dixon – Account Manager
Paul Shipley – Senior Creative
Matthew Cooper – Senior Account Manager
Kat Towers – Head of Culture
Isobel Eling – 3D Designer
Laura Fell – Junior Copywriter
Talitha Palmer Roberts – Senior Account Manager
Charles Grant – Senior Creative
Alice Holland – Account Executive
Mike Emerson – Creative
Neil Bennett – Strategy Director
Lucy Gregory – Traffic Manager
Helen Ramsbottom – Account Director
Katy Ennis – Senior Creative – Packaging
Baljit Almond – Office Manager
Tess Sweeney – Creative
Oliver Jackson – Creative
Ashley Schofield – Junior Creative
Mark Arrowsmith – Creative
Leanne Watkinson – Creative
Ellen Ling – Creative
TeighlorWigley – 10,000th Follower
Harry Heptonstall – Creative
Services
Brand Development
They help create, recreate and position brands in the most effective ways. They see to it that brands speak the same message across all platforms – reaching the target market. In this sense, people remember the brand not as a name but as an experience.
Content
Content creation and management involves campaigns, online marketing, social media, SEO and PR. The company is experienced in creating useful and compelling content needed to communicate with consumers.
Packaging
Stories by Love create innovative packaging designs for huge brand products worldwide. They are known for unique, bold and creative strategies meant to entertain the user, creating a lively environment.
Some Examples Their Work



A creative marketing company like Stories by Love is essential in shaping, positioning, and activating brands. Businesses are racing to meet their customers' expectations. It takes an experienced, skilled, and creative team to deliver those potentials, something Stories by Love can totally come up with.
Hope you picked up something and can better decide when looking for a creative company today!