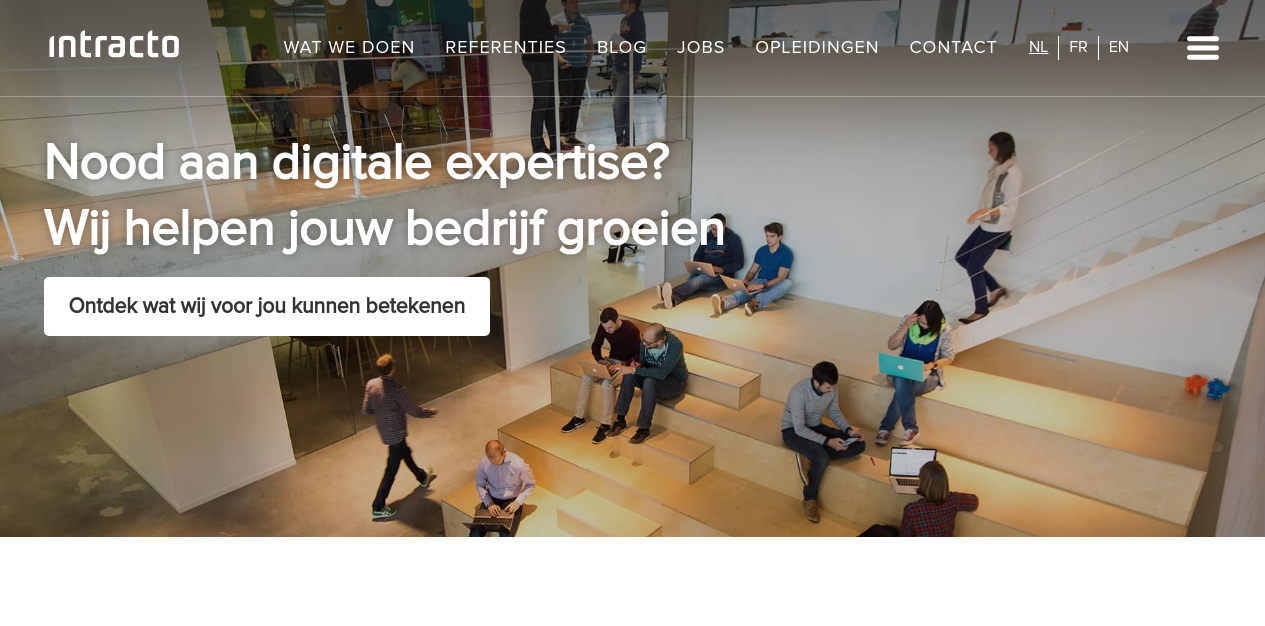 Creative Agency Intracto

Country: Belgium
City: Herentals
Services Provided: Strategy & Concept, Webdesign & Development, Instore & Webapplications, Performance Marketing, Analytics & Insights, Content Marketing, Branding and Activation
Full Address: Zavelheide 15 2200 Herentals Belgium
About the Agency
Intracto is a digital creative agency offering magnificent digital solutions and technically superior branding, which is well thought out and results are measurable. Intracto builds and designs user experiences that help their customers grow.
Short History
This creative services company is a privately held agency with headquarters in Belgium and it was founded in 2003.
Choose the best creative web design agency for you today, learn more about Pilipili!
About the Team
This online creative agency has around 51 up to 500 employees. Their multidisciplinary teams possess all development, design, e-marketing and strategic skills that will surely increase the revenue of their clients. They are sharing knowledge with communities and clients as well.
Services
Strategy and concept through understanding your business: The creative company does not only develop concept and strategy, but they also work with a systematic approach by knowing their customer's organization. They map their client journeys, set up a marketing plan and perform needed stakeholder analyses. The agency understands their client's business.
Online marketing plan

Stakeholder analysis

Business model canvas

Content strategy
Think digital: In the planning process, the agency will examine how your company will become more efficient. They will create long-term value and develop great growth possibilities for client's business.
Change management

Business development

Digital transformation
Complete digital user experience: The agency makes complete digital user experience. When it comes to prototyping, creative concepts and branding, they combine creativity and strategy to work in great harmony.
In-store and web applications
App for every purpose: Creating, improving and stimulating user experience is the purpose of their in-store and web applications. If you want to optimize internal processes as well as to increase sales and customer experience, the agency will do it for you by
Inspiration

User experience

Improving customer relations
Ultimate convenience: By using the intuitive interfaces, the agency creative make optimal usability that will guide users. Every application is adjusted for every experience, and th company makes sure it is tailor made.
Usability

Interface design

Both touch and click

Adapted to devices
Performance marketing
Marketing as a profit center: The agency specialists do their best to improve the client's company by helping them generate more profit to achieve their business goals.
Marketing mix: Their team is familiar with different markets and they know what resources are perfect for your business from SEM and SEO to Google shopping and remarketing.
Optimization: The agency experts determine the advantageous parameters for client's business.
Time of the day

Geographic

Based on the business rules

Day of the week

Automating tasks
Clear and regular reporting: The Company consults with their clients on a regular basis for them to discuss the results of their activities in digital marketing. The Intracto team adjusts and ensures that each part of the mix is functioning properly.
Web design and development
Digital user experience: They are experts it strategy and they do not stop there. Their goal is to provide a complete user experience.
Branding

Creative concepts

Mock-ups

UX design

Content strategy

Prototyping
In function: Whether it is applications, e-commerce platforms, campaign websites, content heavy sites and others, the agency is your one-stop solution. They are working using perfect technologies for each application. Their team will be creating the whole story for you.
E-commerce

In-store applications

Apps

Web applications

Campaign websites

Corporate websites
Right technological choices: Intracto uses robust and renowned technologies for both front end and back end. They prepare client platform for extensive growth.
Drupal CMS

Angular

Backbone

JS

SASS
Integrated with client' business processes: They link applications and business processes. They have numerous goals doing it: marketing automation, fulfillment partners, business intelligence tools, follow-up ERP and much more.
Analytics and insights
New opportunities: Based on analyses, the agency makes new opportunities for their clients because they believe that data driven decision gives agencies a competitive edge.
Right tools for domains: In collecting data, they are using various tools such as Google Tag Magner and Google Analytics. Each of the tools has its own characteristics and their experts make sure a configuration that will offer benefit to a client's company.
Data collection: The agency is using different methods in making an extensive data collection for their clients. They present the data using various dashboards as well as tailor-made reports. It ranges from operational marketing and customer service dashboards.
Insights: They are applying their new insights in optimizing marketing. They adapt and improve until everything is perfect. The best thing is that they keep on evaluating data if it is necessary.
Some Examples of Their Work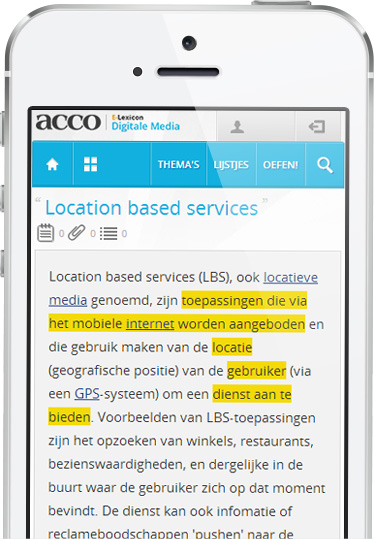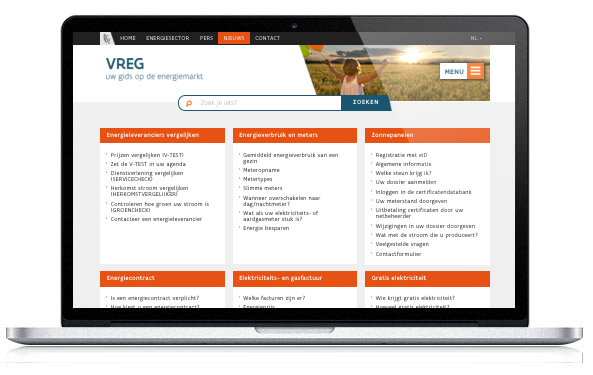 There you have the details about Intracto agency. So if you need help in content strategy, concept, marketing and digital solutions, Intracto are a good choice. They have a multidisciplinary team that is always available to help you.
Read more about a digital creative agency today!