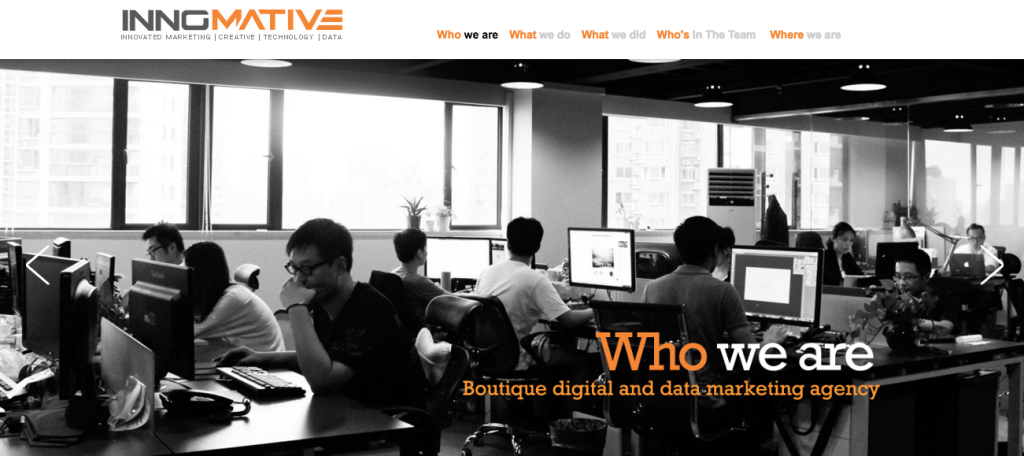 Creative Agency Innomative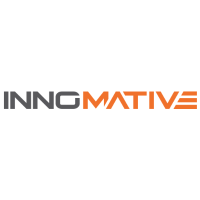 Country: Germany
City: Shanghai, Hongkong, Nuremburg
Services Provided: Creative Digital Marketing, Social, Data Marketing, Conversion
Full Address: Karolinenstr 118 D 90763 Fürth Germany
About the Agency
Innomative is a creative design agency focused on providing outstanding consumer-focused and data marketing services. The creative marketing agency is composed of teams dedicated to bringing creative marketing solutions using their marketing and technology expertise.
Innomative helps you develop your brand's marketing strategy, increase your brand value, expand sales, and urge customers to repurchase. The company uses a unique and interactive marketing tool called EYWA. It offers more than just a concept – but a set of complete solution – from brand ideas, marketing tools, sales generating campaigns, and customer retention plan.
The company specializes in electronic marketing, digital advertisement, data management, interactive websites, CRM and creative design technology. It concentrates on devising strategy and marketing plans to boost brand visibility. As of today, Innomative holds the fifth consecutive award for Top Digital winner. The company has offices in Shanghai China, Hong Kong, and Germany and clients across the globe.
Short History
Innomative was founded in 2007. It started in Shanghai and eventually opened two more offices in Hong Kong and Germany. The company entered digital marketing in China and they easily become established in the industry. In a very short period of time, Innomative was able to create a strong clientele in the country. It eventually opened its Hong Kong and Germany offices. Today, the company has been providing digital marketing services to over hundreds of project clients all over the world.
Get a professional team with your next online marketing campaign! Check out MOTHERSH1P!
About the Team
Innomative is a creative company with over 40 digital and data experts working across the world. They are groups of specialists whose main objective is to support businesses in developing brand awareness through effective campaigns and online media visibility. It employs diverse individuals with unique talents and experience to contribute to the team.
The team is composed of Alex Shen the Managing Director, Nick the Web Design Manager, Caroline Sim the Business Engagement and PR Manager, Shangzhi Pan and Axel Jena the Technical Directors, Laura Wang the Project Manager, Tengchuen Swee the Partner + Creative Director, and Ray Wang the Digital Technical Manager.
Innomative provides a wide array of online marketing services for its clients. Among these services is marketing consultation, concept design, social media management, data and conversion marketing.
Services
Creative Digital Marketing: Innomative specializes in creative technology marketing. It provides the most effective digital and marketing solutions for brand campaigns. The company does not only develop mobile ads, develop online marketing strategies but also provides innovative technology. Among its tech innovations include Arduino, Eye tracking technology, Raspberry Pi, RFID and among others. The company uses digital marketing to create more effective product campaigns. These campaigns are launched in the strategic platforms such as social media, mobile devices, and other online communities.
Social Media: Innomative has the ability to listen to what consumers want by establishing deep and meaningful social conversation. It uses social media platforms to publish effective marketing contents and bring brands closer to its target consumers. The company manages marketing contents published in any online community and ensures that they reach the widest populace possible.
Data Marketing: The Company also specializes in data marketing intelligence and uses it to enhance the consumer experience. Through EYWA, marketers are able to focus on designing business strategies while driving consumers to patronize the brand. Innomative analyzes and interprets the collected data to predict market behaviour.
Conversion Marketing: Innomative has the ability to shape the market in favour of your brand through effective marketing campaigns and consumer communication. It is able to identify what your consumers want and analyze their purchasing pattern. Through this technique, the team will be able to design campaigns suited to consumers' preferences, thus generating capital for you.
For the past years, Innomative has helped numerous clients launch their brand projects and managed to bring their brands to their target consumers. Among its clients are in the following section.
Some Examples of Their Work



Online marketing gets more and more complicated each day; consumers have varying demands, and brands get more and more competitive. These factors affect your business in many ways. To address these changes, you need a creative marketing company like Innomative – a company that knows online marketing industry inside and out. And more importantly, it is a company with sincere concern for its clients and consumers.
Learn more about the creative design agency today!