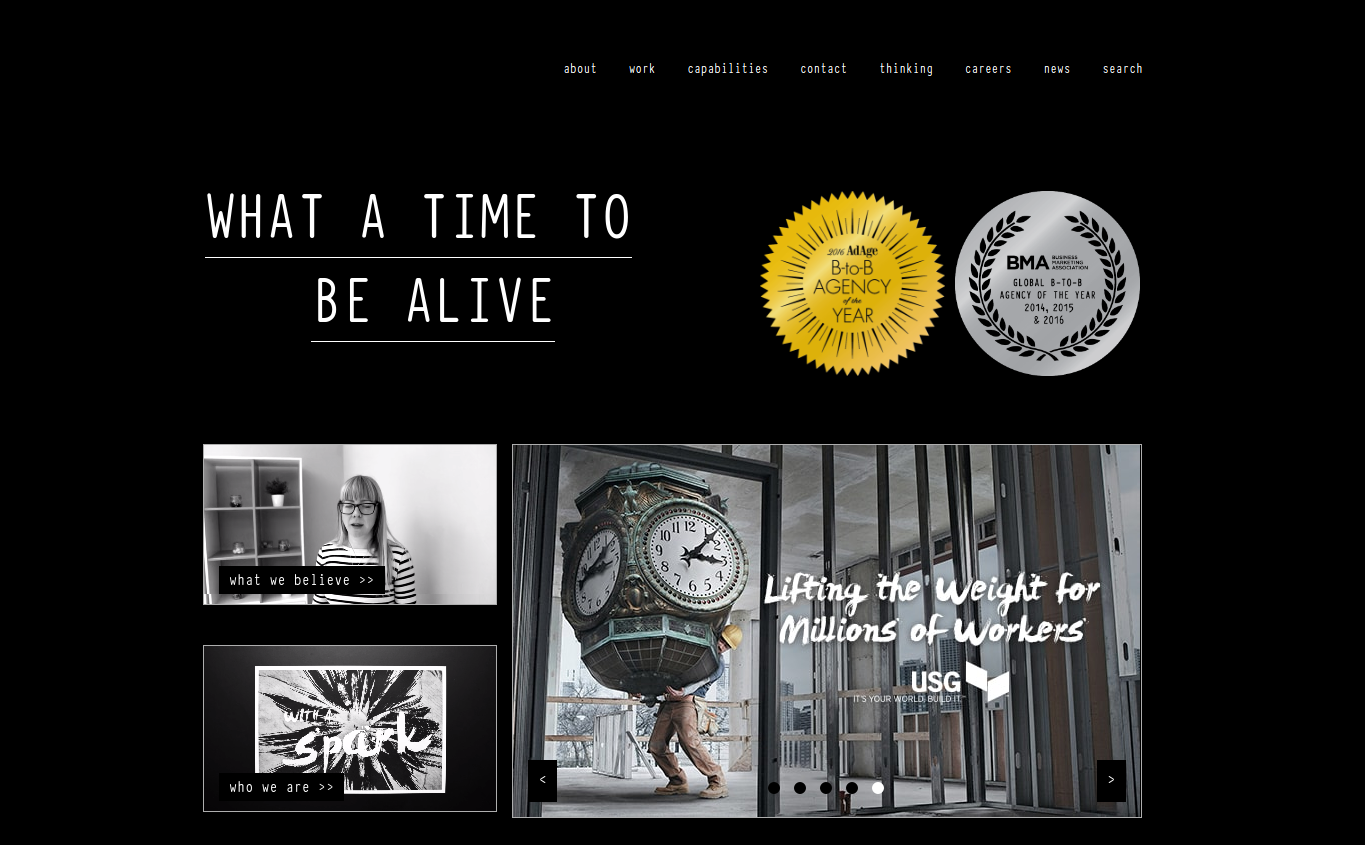 Creative Agency gyro

Country: Germany
City: München
Services Provided: Strategy, Branding, Mobile, SMM, PR, VR & AR, Design, Analytics, CRM, Development, Digital
Full Address: Lindwurmstr. 76/RG 80337 Munich Germany
About the Agency
gyro is an online creative agency that has many global ideas for marketing and advertising appropriate in this digital world. It uses the modern DNA. The creative production agency has this simple principle in mind, and that is to ignite something. gyro aims to create human-related ideas to help in the success of many brands. Ideas should necessarily ignite. An idea is useless if the people cannot feel it. That is why; gyro makes sure to create ideas that will bring your story into reality. Hence, make your goals easier to reach.
gyro works by igniting ideas. The company has this so-called, Ignition Method that has two steps. First, it recognizes the challenge in making your brand relevant to your target audience. Second, it finds the connection between your product or service, and your target audience. In this step, it will determine how your brand will be relatable to your audiences.
Then, there is an additional step, which is a leap forward. This means that gyro will transform the ideas to humanly relevant ones, as to reach your audience. In other words, the transformation will put the people on emotional level towards your product.
gyro has worked and still working with well-known brands. Some of them are HP, Teva, Danone, eBay, BlackBerry, Google, Jabra, Bosch, Twitter, BBC World News, Du Pont, Pods, USG, Pfizer, Fortune, Roche, and Fellowes. You can check more of the agency's clients by visiting its website.
gyro's services are rendered around the world. It specializes in advertising services. The fields included in advertising services are digital, creative, analytics, content marketing, design, mobile, CRM, strategy, sustainability, public relations, SEO/SEM, media, healthcare, and social media. gyro was recognized as the Advertising Age B-to-B Agency last year, 2016.
Short History
gyro was founded in 1991 by Dean Woodley. It was formerly known as gyro HSR Limited. But in May 2011, it changes its name to gyro Communications Limited. But regardless of the change of name, its services still uphold the high-quality and standards it has been guaranteeing to its customers.
Today, gyro has already expanded in different countries. These offices are found in Washington, D.C., Chicago, Cincinnati, Denver, London, Dubai, New York, Madrid, Munich, Manchester, Singapore, Amsterdam, Paris, and San Francisco.
Get a professional team with your next online marketing campaign! Check out Innomative!
About the Team
This creative design company is composed of 600 great minds working together from the 14 offices of gyro. It is led by Christopher Becker who happens to be the Chief Executive Officer, Chief Operating Officer and Chief Creative Officer of the company. Other members of the management are Rick Segal who is the President and Chief Practice Officer as well as Mr. Brian Peters, the Managing Partner of Chicago, and Mr. Stuart Giddings, the Global Network President. The founder, Dean Woolley is also the Creative Director of the agency. If you want to meet the team of gyro, you check them out on its website.
The teams from all offices of gyro work with a UNO culture. This means that the teams from all the offices of the agency do not compete against each other. But, they work as one team. Wherever office they come from, they are still gyro. The members of the staff and management of gyro share the challenges and achievements the agency gets.
Services
Creative: gyro believes that ignition of humanly relevant ideas will be possible by creative excellence in the business marketing. This creativity will stand out among all other global networks. This happens when you convey messages to the world that are relatable to the everyday lives of people, or that will truly touch them.
Strategy: gyro's team has a unique comprehension when it comes to the dynamics of business. It has the ability to helps businesses aim for higher goals and purposes.
Design: It is important to show the creativity of your brand. gyro makes designs that will reflect your story, and that can be related by the populace. The sub-services of design are branding, corporate identity, and digital design. With the design services of gyro, your brand will be distinguished from your competitors because of its uniqueness.
Mobile: It is a powerful medium to connect with your target audience. The sub-services of mobile are the production of mobile ads, the creation of mobile apps, and the development of websites.
SEO/SEM: gyro has to gather all the opinions or views of the people. This will then allow the agency to discover what they are looking for. With the SEO/ SEM services of gyro will create brand awareness and brand strength sustainability.
Content Marketing: Content is essential for people to know your story and what you want to offer to them. This is why content marketing is important to create a dialogue between you and your customers
Other services: Other services of gyro are Digital, Social Media, Media, Healthcare, Analytics, CRM, and Public Relations.
Some Examples of Their Work
Vodafone_TWM from gyro on Vimeo.
This is just a sneak peek of gyro. You can get to know more about this digital creative agency by visiting its website or personally going in its offices.
Learn more about the online creative agency today!