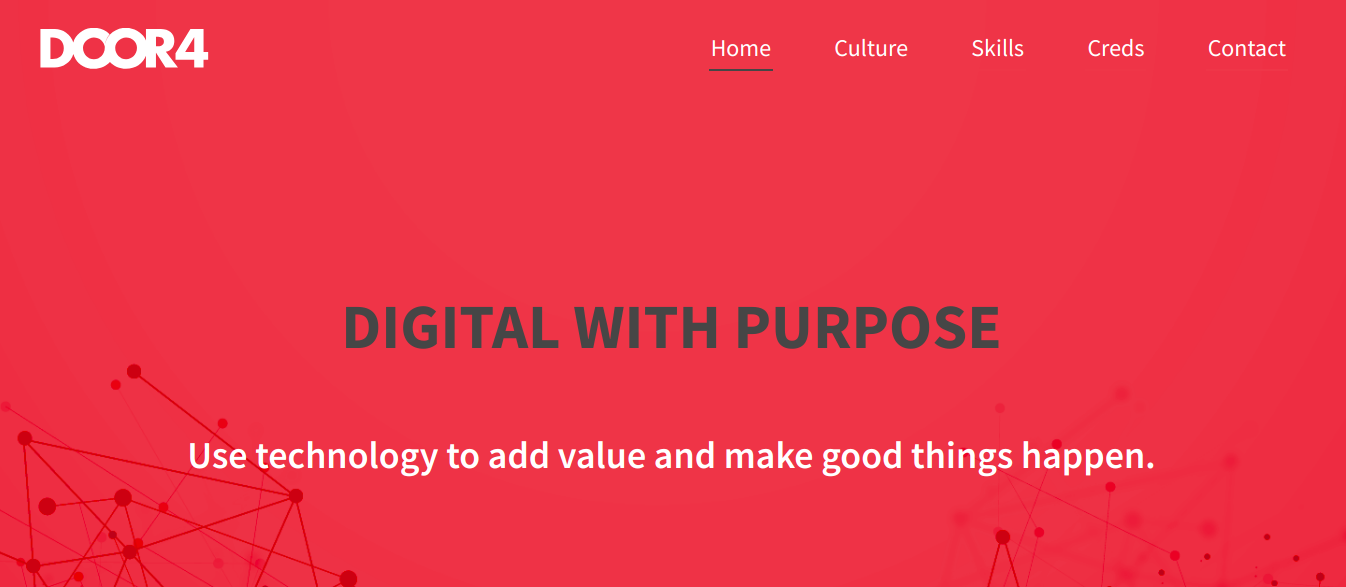 Creative agency Door4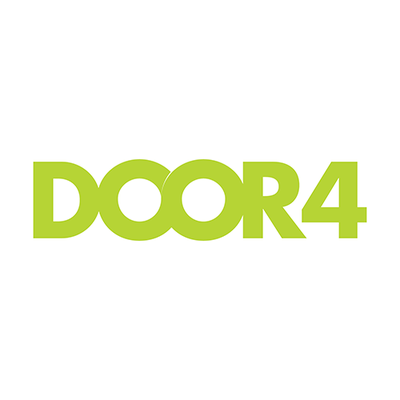 Country: UK
City: Manchester
Services Provided: Results focused web design agency, Mobile site optimisation, E-commerce, Search engine optimisation, WordPress, Social Media
Full Address: 10 Pittbrook Street, Manchester, M12 6JX
About the Agency
Door 4 is an awesome creative agency that works for and with many clients. Regarding what they do, they believe on the value of ongoing relationships. The agency has a goal to deliver, improve and learn ROI. Their outlook is one of honesty and transparency.
Door 4 is a team of digital professionals and they always aim for results. From magnificent brochure websites and ecommerce up to SEO and marketing automation, the agency will provide what their clients need. They make sure to give complete digital service that satisfies their clients.
They are Thinkers
A success is a result of great planning stages that is why they ensure to understand their clients, understand their objectives and requirements because it is the foundation in producing a great user experience as well as achieving critical and pre-determined goals.
Their Strategic Approach
Their approach binds all departments in determining the fit solution for client's project. All aspects of development, marketing, content and design are being considered from outset in keeping outcomes and expectations on budget and track.
They are Designers
The time that the creative company takes conceptual and strategy planning to design phase, they make sure to have a clear desired outcome. The best thing is that they are obsess in designing user experience that is effective and always make sure to consider content and usability.
They are Developers
The agency makes sure to make robust digital solutions for all devices from HDTV to PC to Smartphone.
Short History
The agency 16 years of experience taught them lot of things. The agency continues to become one of the best thinkers, promoters, developers and designers around the world.
About the Team
Leon Calverley: Managing Director
James Berzins: Digital Director
Darren Taylor: Studio Lead
Lizzie Hill: Digital Account Manager
Dan Beckett: Developer
Steve Dixon: Developer
Lee Tomblin: Developer
Matt Lambourne: Marketing Consultant
Rai Berzins: Analyst
Steven Johns: Digital Marketing Consultant
Sophie Bridge: Content Marketer
Michael Brennan: Digital Account Manage
Services
Acquisition: With the agency, they will provide the competitive landscape that their clients need. The marketing team will try to understand how to make the perfect blend of acquisition programs across organic, social channels and paid advertising.
SEO: The SEO world is upturned and the team of Door 4 combines their expertise with excellent understanding of placement and content creation in order to deliver best campaigns that completely grow organic.
PPC: Nowadays, paid search dominate traffic generation that is why the agency implement, manage and devise comprehensive pay per click campaigns across Bing, Google Adwords and other networks. They make sure to reduce spend and to maximize conversions.
Display: If you want powerful visual campaigns, the agency will provide it to you. They ensure that it is appealing to the eyes.
Experience: Meeting the demands of modern B2B and B2C consumer is tough, wherein apps and websites should make instant impact, quality content and seamless interactions. Door 4 create, manage and design critical apps and websites for gazillions of businesses.
Website design: Building, optimizing and designing sites is what the agency has done since day one. From crafted microsites, single page up to vast document repositories, they provide it to their clients. The agency got the ability, knowledge and tools to do the job.
Ecommerce: Meeting the modern B2C and B2B demands consumer through online is what the agency does. The agency makes sure that they got all the tools for the job.
Apps: Door 4 makes sure to produce sophisticated data-driven systems and standalone apps.
Engagement: Making lasting customer value is important part of digital mix. They understand the revenue cycle up to lead cycle that is why they ensure to offer the best digital communications as much as possible.
Lead nurturing: The agency give client's prospects with great content that increases their future engagement. They implement nurturing across different range of enterprise and lightweight platforms.
Marketing automation: They have a full suite of enterprise marketing tools that are automated, which include lead nurturing, campaign engagement, events management and social integration. The fact is that they are one of the leading automation agencies regionally.
Some Examples of Their Work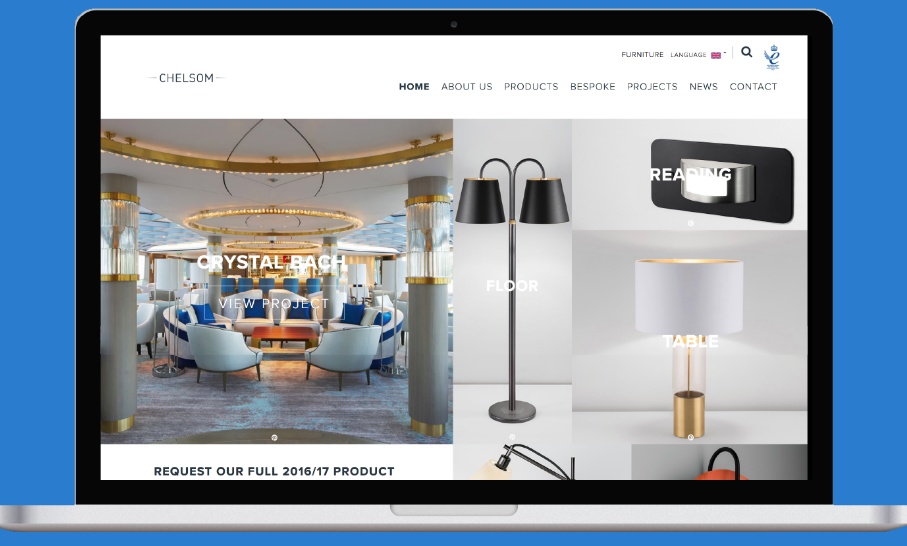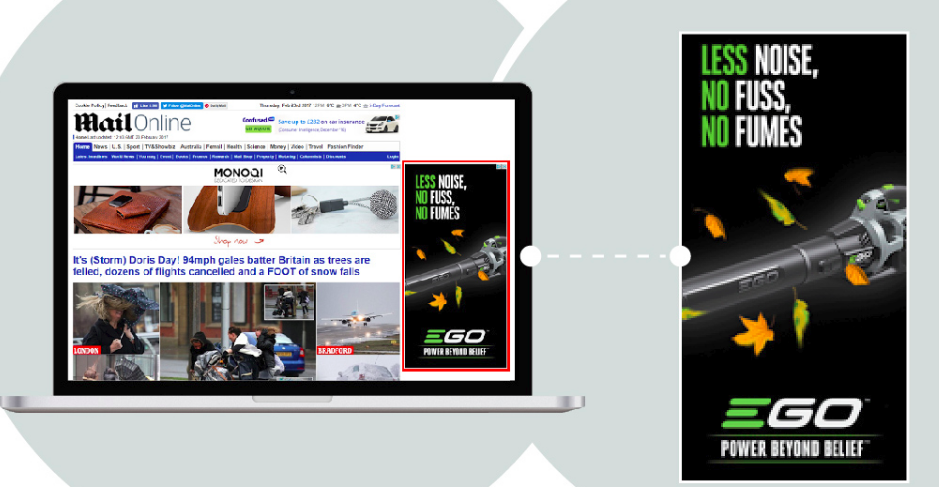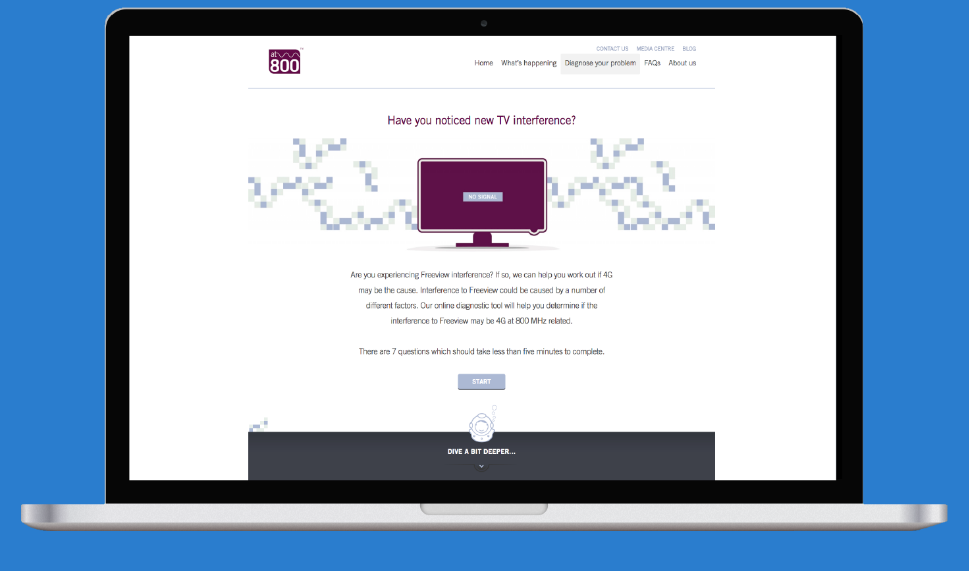 If you are looking for a creative web agency that ensures on-going relationships, you can choose Door 4. They are a one of a kind agency that you can deal with anytime you need help and they are one of the leading and best automation agencies.
Get your company to the top! Learn more about the benefits of hiring a creative agency today!