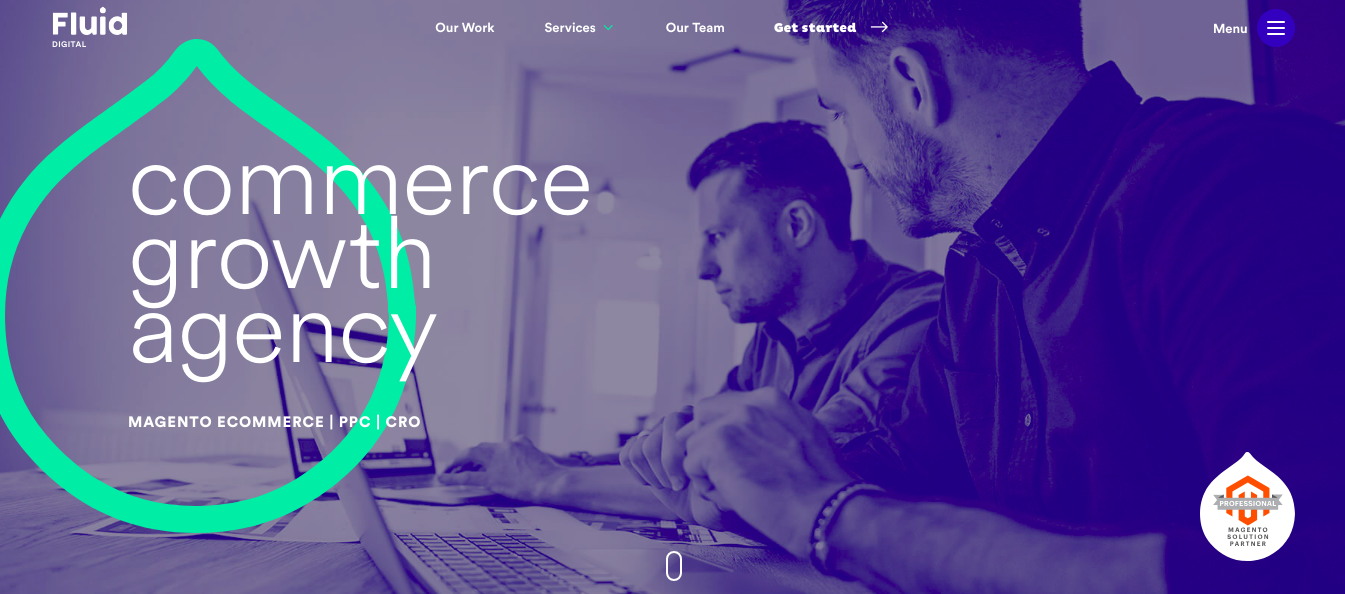 Creative agency Fluid Digital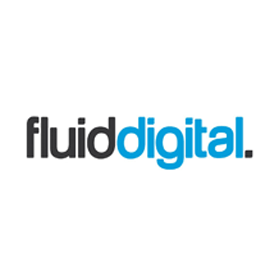 Country: UK
City: Bury
Services Provided: Website Design, E-Commerce, SEO, Email Marketing
Full Address: 8 St Mary's Place Bury Lancashire, BL9 0DZ
About the Agency
Fluid Digital is a multi-award winning Magento ecommerce digital creative agency that helps B2B and B2C companies in increasing their sales online. They specialize in online shopping that customers and brands love. As a partner of Magento Solution, their team of Magento is a solution specialists and certified developers that provide expert experience as well as creativity that results in magnificent ecommerce stores that surely drive sales and demand attention.
Short History
Fluid Digital was founded in the year 2009 and as of now, they have around 50 employees who are working to help their clients online to have the best ecommerce solutions they need.
Fluid Digital is an award-winning agency that helps many companies around the world. They act as extension to their client's in-house team, wherein they offer superb enterprise level of ecommerce solutions with straightforward support and advice.
About the Team
The company creative agency is proud of their talented team. If you are looking for straight talking support and innovative solutions, then look no further than Fluid Digital. Some members of the team include:
Adam Hindle: He is the managing director and he manages the agency. He also heads the client service management of the agency.
Jon Greenwood: He is the creative director and he oversees all creative work of the team members that are carried out every day. He studied design at the Central Lancashire University before he sets up the Fluid Digital agency with Adam.
David Moorcroft: He is the head of PPC, and regarding his digital background, he completely focuses on PPC. Davis is a French speaker and his strategic and analytical mind ensures future-proof and high quality PPC strategies in French and English.
Matt Edwards: Mat is the technical director, and he heads the development team of the agency. What he does is that he delivers large-scale bespoke ecommerce projects.
Stuart Bollard: He is the finance manager, and he oversees the company's finances. He has more than 20 years of experience, and he always makes sure that the finance function of their business always runs with well-oiled machine.
Sara Wilson: She is the senior UI and UX developer of the agency, and her passion and skill lies in designing awesome functional and looking sites.
Jason Groves: He is the UI and UX designer that is driven by creative thinking. He is the user interface designers of the company that has more than eight years of creative company experience. Jason designs print and digital effectively.
Tom Fletcher: He is the UX and UI designer of the agency.
Matt Walsh: He is the Magento developer, and he is a WordPress and Magento whizz that has more than five years of experience.
Gemma Fitzgerald: She is a Magento developer that has experience with Magento 1 and 2. She customizes modules and works on back-end platform development.
Abdel Samadi: Abdel is the front end developer of the agency that focuses in delivering perfect user interfaces that enable and punch users to seamlessly flow through their site.
Carl Walker: He is the account manager having wealth experience that manages digital and ecommerce marketing projects.
Selina Patel: Senior PPC Executive
Nick Handley: PPC Executive
Arul Rasaratnam: Project Manager
Dmitriy Buryak: Magento Developer
Services
This is a creative company that has specialties in ecommerce, email marketing, search engine optimization and website design.
When it comes to their services, it includes:
Magento ecommerce: Magento is an ecommerce platform with more than 240,000 users around the world. It has different excellent features as well as thousands of extensions. This means that Magento is a perfect choice for their clients' business.
Magento support: They agency is offering different support tailored packages in order for their clients to get the perfect support for their business. Their team is always available whenever clients have any issues with their site.
Magento development: The team of the agency is expert in Magento development that delivers bespoke solutions on Magento Enterprise platforms and Magento Community.
Magento 2: Their team is fully trained with experience in offering great Magento 2 solutions as well as custom modules.
PPC:There are numerous PPC features of the agency that they offer in maximizing the returns of their client's online visibility. At the agency, they use their expertise in PPC systems in growing and developing PPC strategy that achieves client goals and targets. Their commitment to proactivity, adaptability and transparency ensures that they give a flexible PPC management solution.
Google Adwords audit: The agency helps clients to minimize spending with smart Google Adwords audit.
Some Examples of Their Work

Fluid Digital is an award winning ecommerce agency that surely delivers the best solutions for clients. If you want the best Magento ecommerce solutions as well as PPC solutions, this online creative agency is a good option.
Check out more about a digital creative agency. Compare your options for the best results today!