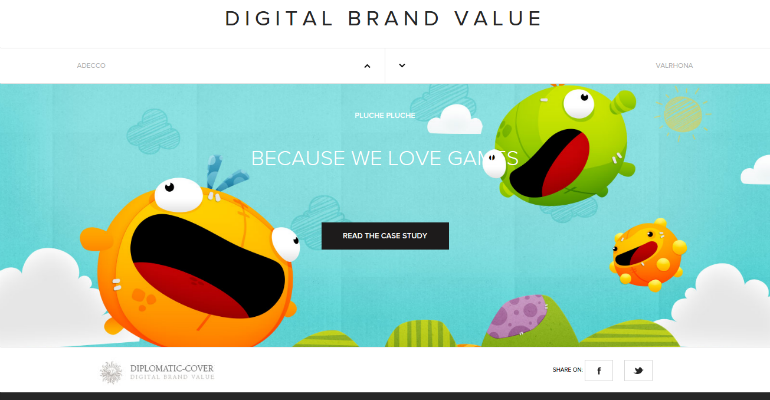 Creative Agency Diplomatic Cover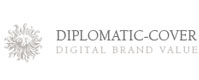 Country: France
City: Lyon
Services Provided: Digital marketing
Full Address: Diplomatic Cover 22 rue Seguin 69002 Lyon France
About the Agency
The market potential of a product is only realized when it is promoted properly by a creative company with experience and technical expertise of online branding management. Diplomatic Cover offers product management, application development, social media intervention and other brand promotion that you need for your product. The creative development company has a wide range of services to help you put your product on the market and grab the attention of your target market. Diplomatic Cover is headquartered in Lyon and Paris, two of the most prominent cities in the country when it comes to product advertising.
The agency has collaborated with numerous product lines and companies. Among these are huge television networks like BBC, MTV, France Television, and Discovery Channel, products like L'OREAL, and companies like GDF SUEZ, Ubisoft, Groupe SEB, EMI, and Cacharel. Diplomatic Cover is an agency creative that cares about its clients – whether you're an established or a start-up, you can expect the highest regard for your product and ideas. The company will help you get back on your feet, as how it helped numerous companies put on their products online.
Short History
Diplomatic Cover started in 2004 as a strategic online creative agency that specializes in online product design, branding campaigns, and application developments. From then on, the company has been making significant changes in the industry, which can be seen in their client line up and the awards they received.
About the Team
Diplomatic Cover team is composed of diverse skilled and talented individuals. The company has a team especially focused on branding management, strategy planning, data analysis, and creative creation.
In case you have heard about the Gyro firm, check out the link and learn more about it!
Services
As a creative design company, Diplomatic Cover offers a wide range of services that all focus on creating digital brand value for your product or business. It is the company that provides interactive and innovative designs while planning for the future of your brand. For more than a decade, the company has collaborated with several companies – from pharmaceutical to beauty products, entertainment and television, luxury products and other international merchandises.
Among the services they provide include the following:
Product strategy and planning: Diplomatic Cover helps you plan the future of your brand and ways to make an impact to your customers. The company helps you conceive ideas and orchestrate on how to deploy them through the most appropriate media.
Design and storytelling: Diplomatic Cover is known for creating compelling stories that allow your customers to adapt and understand the message that your brand is trying to convey. The company makes sure that every space given to the team is maximized to the fullest potential by creating designs that consumers understand. The team writes stories not only to convince the market to use your product but to make it a part of their everyday life.
Data analysis and monitoring: Diplomatic Cover analyzes and monitors data that may affect your brand's stand in the market. It has a team specialized to interpret numbers and behaviors such as website visitors, comments, and suggestions. The number of visitors in your website tells something about how your product will perform in the industry and Diplomatic Cover helps you understand those numbers and things you should do about them.
Application development: Diplomatic Cover also creates applications to make your product more visible for your customers. They create interactive and user-friendly applications and make sure that they provide the services that your customers need. In this regard, you will be able to get closer to your target market in the most effective way – online and offline.
Social media and website development: The Company understands how social media has shaped advertising industry in the past years. To adapt to these changes, Diplomatic Cover makes sure that it launches effective social media campaigns and that these campaigns reach the right market at the right time.
Diplomatic Cover works with the number of international companies.
Some Examples of Their Work
Your product holds the potential you could not imagine. You just need a creative web agency to help you realize that potential – an agency whose expertise is focused on making things possible for companies like yours. Diplomatic Cover is the company that helps clients as if you bring out your product to the world by writing the right content, designing effective strategies, and launching them to the right media.
Explore more info about a creative company Diplomatic Cover!