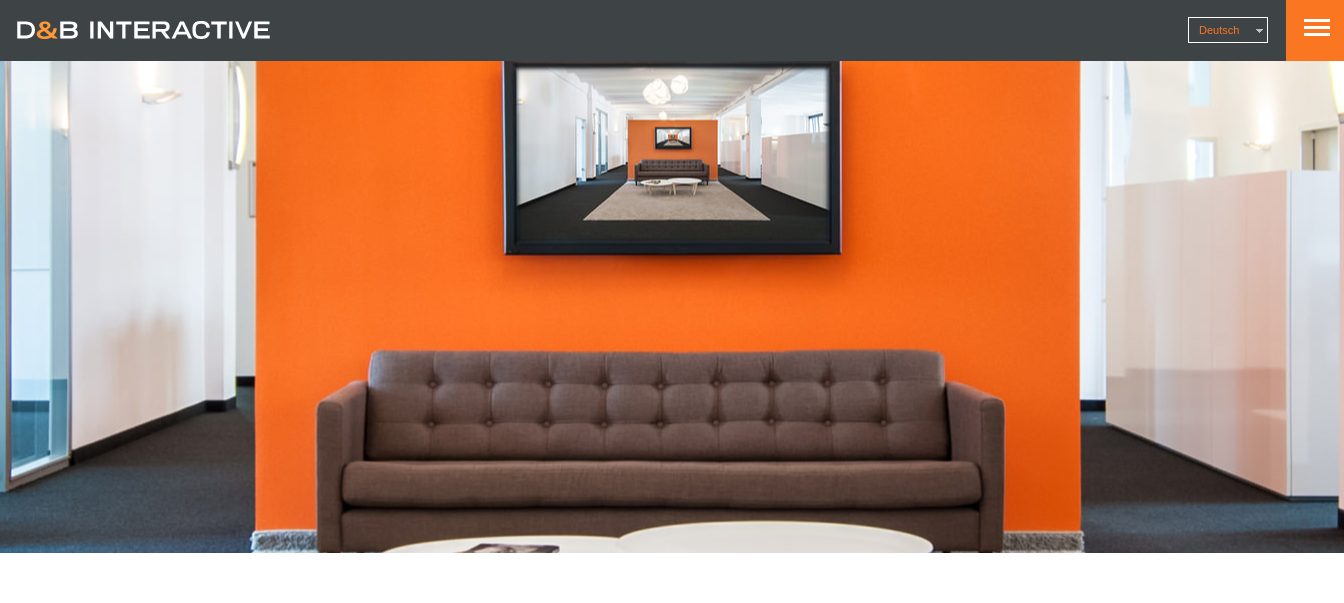 Creative Agency D&B Interactive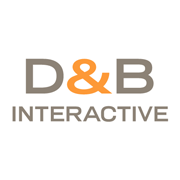 Country: Germany
City: Frankfurt
Services Provided: Strategy, Websites & Microsites, Campaigns, Apps, Mobile, SEO, Media, Content, Email Marketing
Full Address: Hanauer Landstraße 135 - 137 60314 Frankfurt Germany
About the Agency
Digital is not just a communication channel and digital touch points that accompany consumers as well as target groups through the whole customer journey. With that, the integrated creative agency create a good relationship between the customer and brand offering recognizable benefit for both communication channels and essential marketing measures. The digital online agency is confident that the creative quality and efficiency of dramaturgy shows through in each channel by making the best harmony between target groups and brand needs, making correspo0nding experiences and telling consistent stories.
Short History
As an owner-operated and independent agency in Frankfurt am Main, they supported customers in each area of digital communication since 2008, both internationally and nationally. With passion and curiosity, they fight for their concepts and ideas helping to support products and brands, whether it is an individual solution or group-wide implementation for medium sized businesses.
As a digital agency, they form integrated and competent team with their colleagues at the DAMM and BIERBAUM wherein it is the largest owner-operated advertising company in Frankfurt and they are constantly expanding their range of services. It allows them to realize and develop efficient and impressive integrated campaigns for their customers in B2C and B2B areas.
Get a professional team with your next online marketing campaign! Check out VentureOak!
About the Team
The agency creative relies on specialists in great teams. The agency is large enough in combining certain expertise in different areas such as concept, art, design, strategy, project management, consulting, cop and UX. Even though they are small, they make sure that each responsibility, as well as broader perspective, is not being overlooked in every area.
Their customers benefit from their wide range of valuable experiences from college graduates up to lateral entrants with great knowledge from industry side and agency. As creative and digital consultant workers, they are used to being innovative and structured every time that takes all processes seriously.
When it comes to the team, they have Carsten Pruser, who is the managing partner of the D&B Interactive. He studied at New School University (NY), holds a degree in Media Management, and passed the bar licensure exam before he started running the Frankfurt-based digital agency since February 2011.
With their creative and strategic solutions, they cover all-important areas for digital communication, which include online campaigns, websites, e-commerce, content production, content marketing, CRM and search engine marketing.
Services
Digital strategy: It gives insights for the digital marketing, which include user behaviours, user needs, developing digital positioning, benchmarking, channel planning, message planning, content planning, product experience and corresponding brand.
Microsites and websites: They offer information architecture, which includes production programming, content and design for corporate websites or campaign micro sites. They also offer optimized and responsive for mobile users having a different variety of content management and technical platform systems.
Digital campaigns: Realization, evaluation and conception are being offered across all relevant digital touchpoints. When it comes to collaboration with their customer's media strategy, they are also doing the same.
Apps and mobile applications: Design, production and user-centered conception of cross platform apps for a broad range of end devices, which include marketing and rollout.
Email marketing: Managing and planning digital one on one communication through newsletters or emails, which include creating programming, content, efficiency checks and testing.
Content production: Producing and developing digital assets such as videos, moving images, 3D renderings, animations, music, text content and sounds in channel-specific formats.
Search engine marketing: Search engine optimization of a page and on a page, optimizing content, link structure and campaign appropriate as well as keyword development with high-quality standards.
Media strategy, buying and planning: Together with their digital strategy, they define campaign objectives, control and plan digital campaigns across numerous formats and channels in addition to checking success measures and booking services.
Some Examples of Their Work
Casevideo Bayer Profi-Community from D&B INTERACTIVE on Vimeo.
Casevideo Betaseed Web-Plattform from D&B INTERACTIVE on Vimeo.
EQ Spot – Pur from D&B INTERACTIVE on Vimeo.
When it comes to an online creative agency, you can rely on D&B Interactive. It is a great agency having all the things you need. It makes sure that your project will be superb and it is always up to date. With the help of their team, you can get the best output for your business. You can discuss your requirements with their team and see how they can help grow your business through their digital marketing knowledge.
Read more about the digital online agency now!