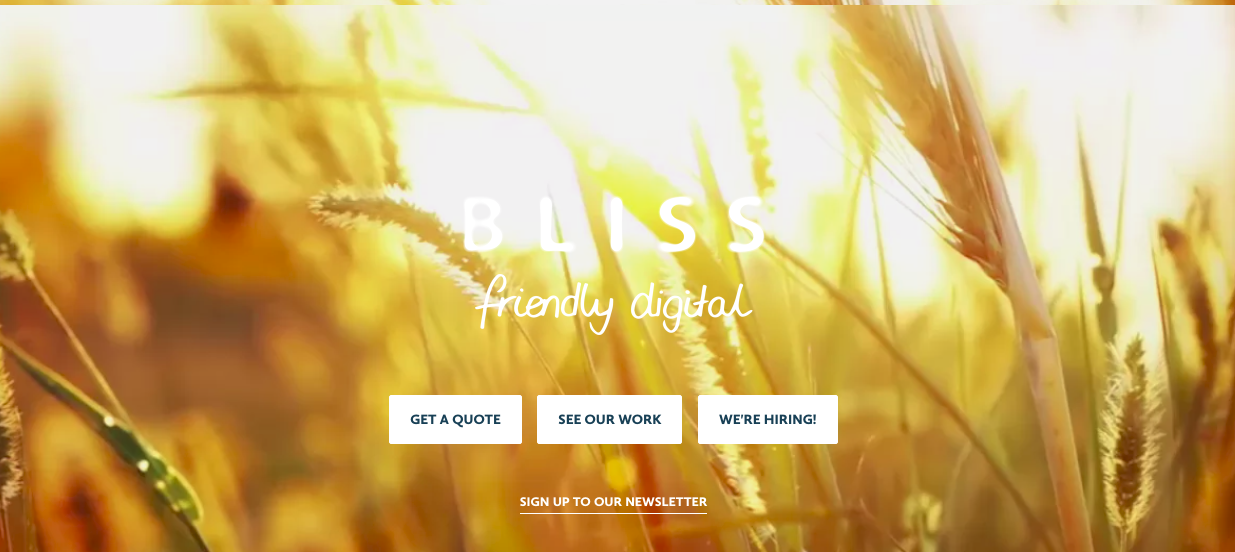 Creative agency Bliss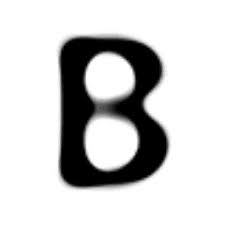 Country: UK
City: Manchester
Services Provided: Web design, Facebook Apps, Social media, Mobile development, Digital marketing, Online Marketing, Search marketing, iPhone development, Android development, Search engine optimisation (SEO), Paid online advertising (PPC), Creative services, Email Marketing, Copywriting
Full Address: 1A Basil Chambers 65 High Street Manchester M4 1FS
About the Agency
This is Bliss is the creative agency that combines creative ambition with passion to deliver quality designs to its clients, which is by the norm, only linked to more established and huge agencies. So they nourished what is given to them and what they have in hand – creativity. They worked hard as a team and created an active working environment to keep their people motivated to generate ideas.
The company believes that creative minds work well in an enticing working environment. So alongside with their resources at hand, they formed team with creative minds. The company is known for valuing its people and so are the outputs they bring to the clients. Bliss is stationed in sunny Manchester but its clientele is widely spanned across the globe.
Short History
BLISS was established in the beginning of 2010 by Jon Suffield. He personally handpicked his team members – all with the experience and talent he had known or worked with in his 15 years in the digital agency. They formed the team with one vision in mind – to create an agency they enjoy working with and a place where they can work for a long period of time.
The company is understands the high stake to become a long-playing creative agency these days. So what they did is to make ends meet with what they have, operated in low cost while upholding high quality standard values in every project they get. In a short period of time, Bliss has grown into one of the respectable digital agencies in Manchester and has opened its next satellite office in The Netherlands in 2014.
About the Team
The Bliss has 13 great thinking and creative staff members across three countries. These team members collaborate and meet virtually to discuss client development, business strategy, and operations.
Headed by Managing Director Jon, the company's staff members are known for their hard work and creativity. They are not the bored employees you see in every mediocre office, producing mediocre products. This team values creativity, communication, teamwork, and accountability.
Services
The Bliss' services include website designs, mobile applications development, and effective marketing campaigns. These services can be categorized under design, marketing and building or development.
Design: Creativity fuels the company's design, which is driven by passion. It prides itself for its unique and innovative design that your brand needs. It is also known to transform business brands using its designs. It observes consistency in brand message and develops solutions to address challenges.
As it works with different brand names, it drives the company to create new things, exceed what is expected from them, and continue to update what is already considered 'good'. It is bound to create better and brilliant ideas for clients' websites, apps, and mobile strategy. Among its design services include games, brand identity, mobile application, and print webs.
Print web
Building: Bliss creates products from bare ideas and develops them into a business brand with constant message throughout media platforms. Once the business brand is launched, the company is responsible for keeping it consistent and reliable for its end users – your customers.
Building and development is the company's way of taking and initiating the first step. It technology and time-tested tools to make sure that products are delivered on time, efficient, and within budget. Part of its building and development services include Drupal, ecommerce, games, and mobile web.
Marketing: The BLISS is set to introduce your brand to the market equipped with the right tools to thrive in the competition. These tools include appropriate content, responsive and useful websites, and stress-free processes. These tools will help your business generate the results you are trying to achieve.
The Bliss is about reaching the right people, delivering the message, and creating loyalty between clients and their end users. The company's proactive thinking makes these all happen. Among its marketing services, include content management, SEO, Email, PPC, and social media.
Some Examples of Their Work
The Bliss is a digital creative agency that worked with both national and global brands such JWT, True North and Code ComputerLove. It has also huge brands such as British Council, Sony Ericsson, Schwarzkopf, Boohoo.com, Hasbro and Umbro on its account ledger. The following are among its other clients.
Schwarzkopf
Argyll Holidays
RRG Group
Little Black Dress
Supponor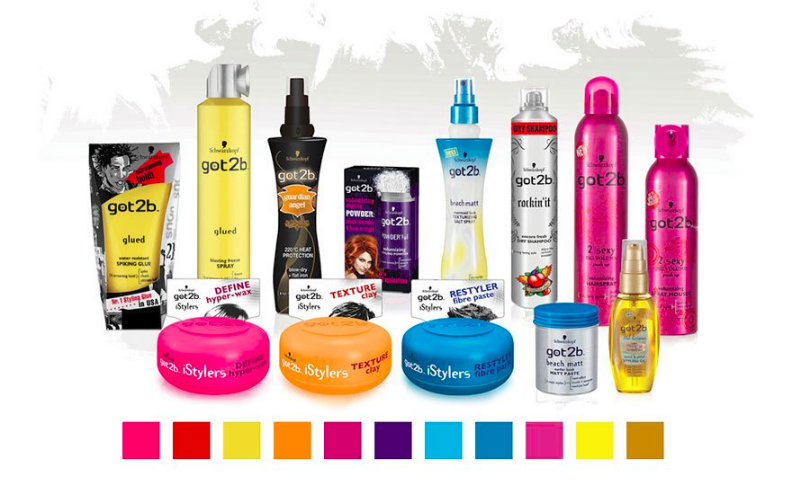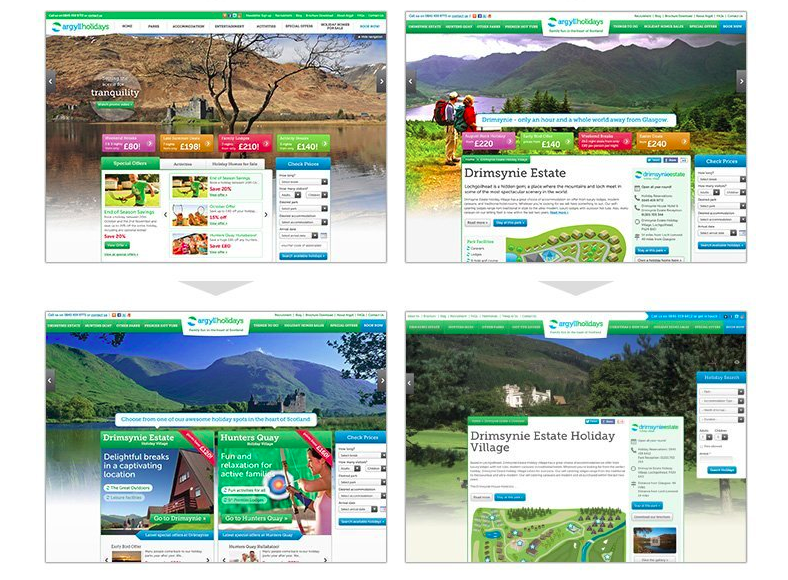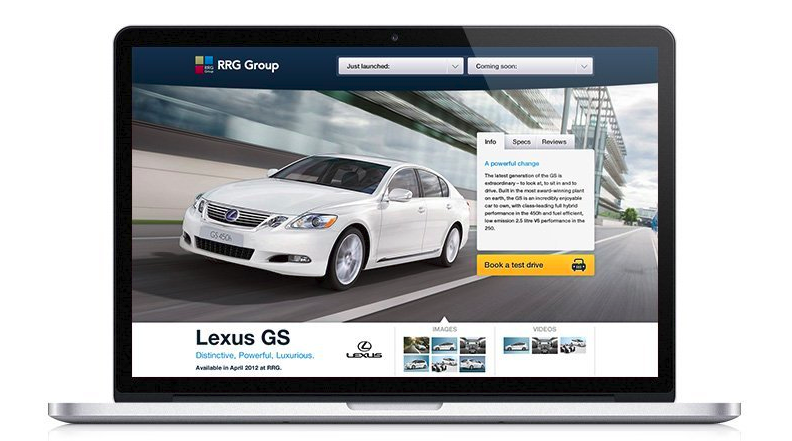 The Bliss is another success story of an online creative agency that dared to be different and survived. That is why their name suits them.
Check out more about the creative agency and decide if they're to hire or not today!