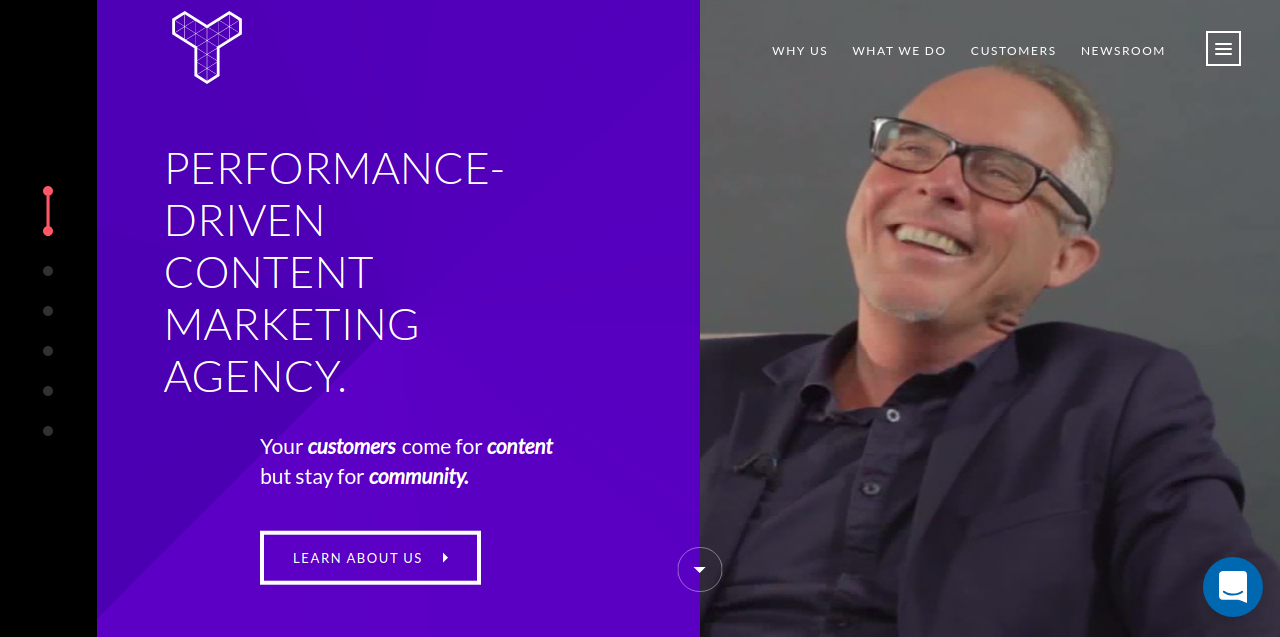 Online Creative Agency Tomorrow People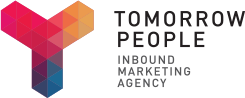 Country: UK
City: Birmingham
Services Provided: Inbound Marketing, Web Design, Content Marketing, SEO, Marketing Automation, Email Marketing, Social Media Marketing, Digital Marketing, Social Media Strategy, Web Development, Public Relations, CRO, Lead Generation, Lifecycle Marketing, Paid Media, Earned Media
Full Address: Tomorrow People Unit 13-15 Fazeley Studios, 191 Fazeley St Birmingham, B5 5SE, United Kingdom
About the Agency
Tomorrow People is a smart, contemporary, and courageous digital creative agency with distinctive combination of technical skills and creativity. It is composed of responsible and matured individuals whose bravery to address challenges head on is very commendable.
It is packed with everything that you might need for a creative agency. Its purpose is to help you make people fall in love with your business brand. It values people, culture, adventure, and all the learning these things can bring.
Tomorrow People is tomorrow's hope for brands like yours. Facing challenges can be difficult in many times, and the company has succeeded – many times. This made Tomorrow People braver but humble.
Short History
Tomorrow People was founded in 2011. The past six years have been both challenging and exciting for the company but it managed to surface using its ambitions as sails. The company ventured on cutting-edge solutions for content marketing and landed the biggest brands in UK, US, and Germany. It has also signed clients from France and Greece.
About the Team
Tomorrow People's team is composed of close-knit professionals working hard to provide the best marketing solutions for their clients. Guy Littleand Alistair Norman serve as Managing Directors. Stephanie Mulrooney acts as Account Director and Steven Walls on the Creative. Pete Winter heads the Digital Team while Shannon Greaneyserves as Editorial Manager and Oliver Clifford as Content Editor.
Services
Content marketing strategy
Tomorrow People provides content marketing services through engaging brand messages. These messages are delivered in the form of storytelling that people love to hear about. They can be success stories, courageous endeavors, or facing challenges. These content marketing strategies are tested to be effected to people at all times as everyone loves a success story.
The company has content specialists who are writers in nature. They know how tell stories and they do it good.
This is about capturing leads, engaging audience, and converting these elements into potential marketing leads. Tomorrow People's inbound marketing is one of the fastest agencies in developing B2B business for your brand.
This is about conveying the right content to the right prospect audience and turns reactions into potential marketing clients.
This is about using the targeted audience and generating their interest by creating brand awareness. Once audience is aware of product, potential sales opportunities will follow. The company has deep experience in building pipelineof generation that can be converted into positive audience in the future.
Marketing automation services & digital operations
Tomorrow People designs, develops, implements, and maintains digital infrastructures like websites to be used as tools for your brand to excel in the market. These websites are designed according to your brand requirements and needs. The company also takes consideration of how much you want to invest in this media. From there, the team tailors solutions and makes them as flexible as possible to meet your needs.
Customer experience & advocacy
For your brand to be successful, it has to have an advocacy. It has to give people the title of experience that can make them feel valued and fulfilled. This is customer or user experience. And this is what Tomorrow People provides in helping your brand.
Tomorrow People is the creative agency that builds a community of loyal customers. It builds long lasting business relationship with its clients that in return, are echoed to their end users. In creating customer experience, Tomorrow People allows your brand to be a part of something big… something bigger than its name. It exposes your brand to be one with its customers, to be a part of their daily life. This feeling of belongingness will take your product closer to your audience, and that what makes a successful brand.
Some Examples of Their Work



Tomorrow People is a company creative that does more than just designing logos, websites, maintaining and analyzing data. It is the company that helps businesses understands their customers better. Your brand can be closer to your audience. You just need an effective channel and an experience agency to do it. Tomorrow People is that agency.
Decide which online creative agency to hire. Compare and study your options today!