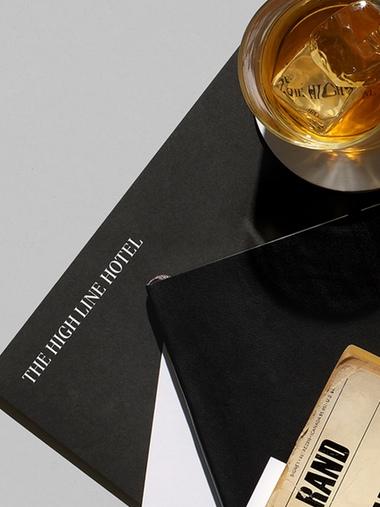 Top Online Advertising Companies
Be an Award Winning Digital Agency to Attract More Business
There is a lot of competition in the digital marketing and advertising fields. This is crazy; there is no accurate count on the number of top digital marketing agencies that provide digital services but worldwide it is likely in the tens of thousands. So how can you stand out and get noticed with all these other companies offering digital services? One way to get noticed is by being an award-winning digital marketing agency. This may not be as difficult as it first appears. There are all kinds of digital marketing and advertising awards to be won. Most people tend to think of the well-known awards. However aside from the big digital agency awards, there are regional awards, city awards and many others and they all have numerous categories. A search for "awards programs for interactive marketing companies" gives you over 59 million results. This doesn't negate what the award stands for. It does mean the idea of winning an award is feasible and that you won't necessarily be competing against tens of thousands of agencies.
Tips on How to Become a Good Digital Agency
Becoming a good digital agency doesn't happen by accident. It takes plenty of hard work. If you want to become award-winning interactive marketing companies or digital marketing agency here are a few tips that can help you along the way:
Specialize in something: It is difficult to stand out from the crowd if you try and do everything. By specializing in just one or two areas of digital marketing you have a much better chance of being recognized as one of the best at what you do
Focus on solving client's problems: If your first priority is solving your client's problems then both recognition and more business will be the result. Companies are looking for agencies that provide solutions to their marketing problems. An agency that gets results and solves problems is attractive to those needing marketing assistance
Measurable results: When a company uses a digital agency it is natural for them to want to know what they are spending money on. Identify key performance indicators and report results regularly to clients in language they will understand
Good communication: In order to provide effective service to clients you must be able to communicate with them so that they understand what you are doing and why. At the same time, you have to be able to understand what it is the client wants and relay that to your team.
Have a strong online presence: If you intend to provide marketing services for other businesses your own online presence should demonstrate that you are capable of what you do.
Examples of Award Winning Digital Agencies
The following is a list of five award winning digital agencies with links to their websites:
Being an award winning digital agency makes a statement to potential customers that you are competent and among the best at what you do.
What about the Best Online Advertising Companies
The average person now spends more time online than with television and all other media. For businesses, this indicates they need some type of online advertising if they want to remain competitive. However many businesses aren't aware of the way online advertising has changed. It is no longer enough to have a website and a few banner ads. There are many new platforms available for advertising as well as new approaches that are more effective than traditional ads. Consumers are less tolerant of intrusive advertising that interferes with their online experience. Fifty-four percent of users don't click on banner ads because they don't trust them. Advertisers have to use a more subtle approach to marketing and provide content that is interesting and useful. To be effective they must also make use of a variety of platforms using a strategy that integrates several methods of reaching consumers. For most companies, this means hiring the best digital ad agencies to help promote their products. A good digital ad agency will be familiar with the latest platforms and technologies in the ever-changing landscape of online advertising.
Choosing the Best Digital Advertising Agencies for Your Business
Over 200 million people use ad blockers and the number is rising. The average click-through rate of display advertising online is 0.6%. It gets better; Facebook's desktop ads have 8.1times higher click-through rates and mobile ads have 9.1 times higher click-through rates than normal web ads. Advertising is changing but it isn't going away. The best advertising agencies in the world will be those that adapt to the changes. Selecting the best and the largest media agencies to advertise your business online will take some research. There are plenty of companies claiming to be on top of the trends in digital advertising but not all of them are legitimate. Here are a few tips to help you select an online advertising agency to promote your business:
Check out case studies: Case studies are real-life examples of work agencies have done for other clients. A good agency will have a number of case studies you can review to see the quality of their work
Look at the agency website: The agency you use for promoting your business should do a good job of representing themselves online. Take a look at their website and see if it looks professional and does a good job of presenting their services.
Find an agency that has experience in your industry: T

op interactive agencies

that have done other work in the same field you are in will be familiar with the types of problems that may be encountered and the type of audience you want to target
Ask agencies how they report on results: You will want to know what the key performance indicators are as well as how and when they will be reported on
Reviews of 7 Top Digital Advertising Agencies
Online reviews of agencies from previous clients are a good way to gather some information about digital advertising companies you are considering. One review saying a company is the best digital agency in the world doesn't make it so but the more good reviews a firm has then the more likely it is they consistently perform well for clients. Here is a list of links to reviews of 7 of the best online ad agencies:
All of the reviews and research in the world can only tell you so much. The best online advertising companies for your business will be those that meet or exceed your expectations when you try them.
Learn what are the best online advertising companies, as well as a creative advertising agency in the world today and why you need their help!